Tours to Europe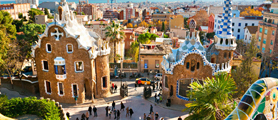 Let Trafalgar open the door to Europe, revealing the secrets of Europe in autumn, winter and spring from a unique insider's view.
Tours to USA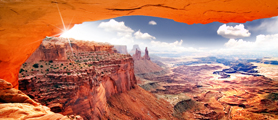 America's famous places, breathtaking beauty and exhilarating momentum are yours to discover on an America tour like no other.
Tours to Canada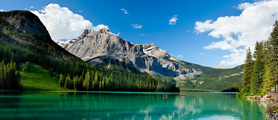 Explore Canada's epic natural landscapes from majestic mountains to picture-perfect lakes. You will be longing to return
Trafalgar Tours
About Trafalgar Tours
Trafalgar are the North America specialist. Guided travel has been their passion for more than 66 years and they love nothing more than to share their exclusive insider's view of the world. They're your friend in every destination, so wherever you travel with them, you'll feel like a welcomed guest, not a tourist. Their Travel Directors show you the unexpected and share unique, local experiences and are like your personal concierge. And as their guest, you'll enjoy unique and authentic Insider Experiences that truly immerse you in the local culture and customs.
Be My Guest
Exclusive to Trafalgar, Be My Guest dining experiences connect you with the essence of a destination as only an insider can. They take you into family homes, working farms, vineyards and other unique family-run establishments to savour authentic food and wines for a true taste of local culture.
Authentic Accommodation
You have the chance to stay in unique and authentic accommodation which is indicative to the region, from country ranches to classic, historic hotels.
Hidden Treasures
On each itinerary, your Travel Director will reveal Hidden Treasures — special sightseeing surprise travellers might miss if not for your Travel Director's in-depth local knowledge.
Local Specialities
Guests experience local crafts and customs first hand, like embarking on a food tasting adventure through San Francisco's famous Ferry Plaza Farmer's Market, seeing Key Lime Pies being made in Florida or wine blending in Napa, California.
Local Experts
On select itineraries, travellers gain insights from Local Experts — listen to a tribal elder's insights into the life of the native North American Indian in Pablo, Montana.
Unique Insights
Get a behind-the-scenes look at places distinctive to an area, like San Francisco's iconic cable car museum. Step back in time as you wander among antique cable cars from the 1870s.
Remember Trafalgar also offers an unrivalled private VIP door-to-door airport transfer service, meaning your holiday begins the moment you leave home.
Please have a look on our new webpage designed for Trafalgar Escorted Tours
Terms and Conditions: *5% discount only applies to holidays over £150pp.