Trafalgar Tours
Save 5% on all Trafalgar Tours
Trafalgar are proud to be the world's number one guided holiday operator. It's been their passion for almost 70 years and they love nothing more than to share their exclusive insider's view of the world. They're your friend in every destination, so wherever you travel with them, you'll feel like a welcomed guest, not a tourist. And as their guest, you'll enjoy unique and authentic 'Insider Experiences' that truly immerse you in the local culture and customs.
Remember Trafalgar also offers an unrivalled private VIP door-to-door airport transfer service, meaning your holiday begins the moment you leave home.
Graet Last Minute Savings with "Red Hot Deals"
Escorted Tours to North & South America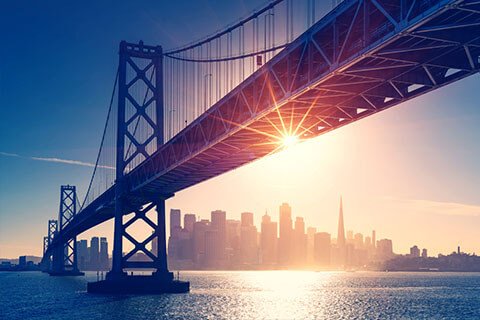 Escorted Tours to USA
America's famous places, breathtaking beauty and exhilarating momentum are yours to discover on an America tour like no other.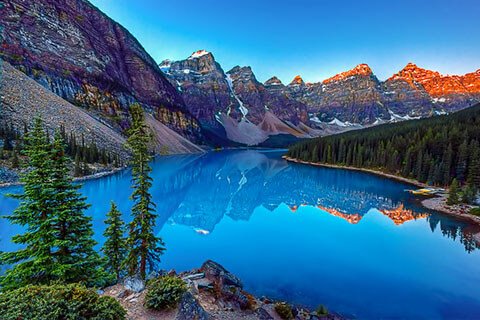 Escorted Tours to Canada
Explore Canada's epic natural landscapes; from majestic mountains to picture-perfect lakes. You will be longing to return.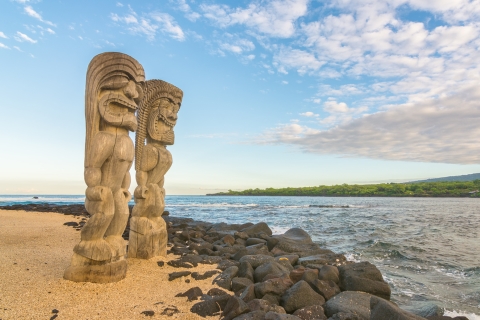 Tours to Hawaii
Visit the beautiful beaches, including Waikiki and Lahaina beach and explore some amazing cultural hotspots. A nature lover's paradise!
Escorted Tours to UK & Europe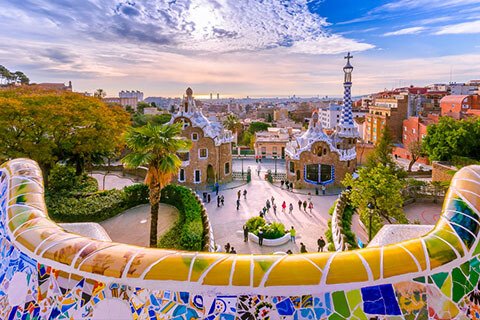 Escorted Tours to Europe
Let Trafalgar open the door to Europe, revealing the secrets of Europe in autumn, winter and spring from a unique insider's view.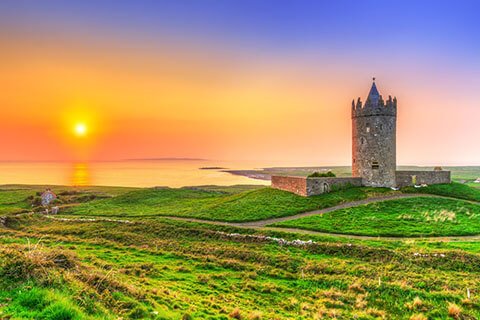 UK and Ireland Touring
Castles and legends. Rugged beauty and hidden places. The icons and secrets of Britain and Ireland are explored in a cross-country itinerary over land and sea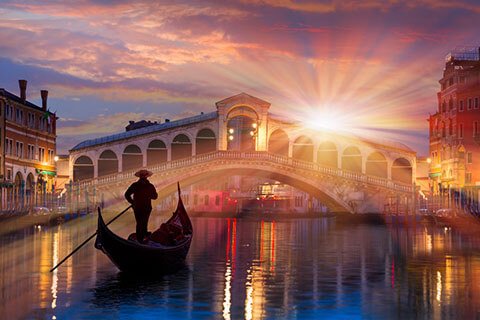 Escorted Tours to Italy
The effortless beauty of Italy is both natural and man-made: renaissance cities, the gorgeous Bay of Naples, the towering Apennines & amazing Italian lakes.
More About Trafalgar Tours
Operating since 1947, Trafalgar Tours is today the world's favourite escorted tour operator to Europe and Britain, USA, Canada, South America, Australia and New Zealand, as well as China. They have been host to over 2 million travellers worldwide to hundreds of cities, towns, attractions and resorts. With a firm commitment to quality, reliability and value, Trafalgar ensure that all their guests travel with complete peace of mind. With over half a century of experience, Trafalgar has perfected the escorted holiday experience. Their product range today features over 200 distinctive itineraries, all designed to bring a destination alive and make a holiday unforgettable. Trafalgar strives to fulfill the needs of their guests and to continuously exceed their expectations. Trafalgar look after every detail so their guests can enjoy a hassle free holiday. Trafalgar believe they have found the perfect balance between organised meals and sightseeing, as well as free time for individual exploring and relaxing - leaving you to Dream, Pack And Leave... the rest to them.
Be My Guest
Exclusive to Trafalgar, Be My Guest dining experiences connect you with the essence of a destination as only an insider can. They take you into family homes, working farms, vineyards and other unique family-run establishments to savour authentic food and wines for a true taste of local culture.
Authentic Accommodation
You have the chance to stay in unique and authentic accommodation which is indicative to the region, from country ranches to classic, historic hotels.
Hidden Treasures
On each itinerary, your Travel Director will reveal Hidden Treasures — special sightseeing surprise travellers might miss if not for your Travel Director's in-depth local knowledge.
Local Specialities
Guests experience local crafts and customs first hand, like embarking on a food tasting adventure through San Francisco's famous Ferry Plaza Farmer's Market, seeing Key Lime Pies being made in Florida or wine blending in Napa, California.
Local Experts
On select itineraries, travellers gain insights from Local Experts — listen to a tribal elder's insights into the life of the native North American Indian in Pablo, Montana.
Unique Insights
Get a behind-the-scenes look at places distinctive to an area, like San Francisco's iconic cable car museum. Step back in time as you wander among antique cable cars from the 1870s.
15 reasons why Trafalgar is the world's favourite touring company:
Trafalgar have almost 70 years of knowledge & expertise in designing wonderfully unforgettable touring holidays
Trafalgar holidays are the world's favourite for great-value guided tours
Trafalgar have over 200 worldwide itineraries so you are spoilt for choice
You will enjoy a ;hassle-free holiday without car rental or accommodation worries
Trafalgar have the finest Tour Directors in the industry to help you make the most of every moment
You will stay in quality hotels, carefully selected and monitored by our Quality Control team
You will travel in modern and comfortable coaches
Trains or ships you may travel in will be of the same high standard
You will enjoy authentic cultural experiences
Culinary treats and local gastronomic delights are offered
You will experience all the 'must-see' attractions without the long lines
Trafalgar tours will share with you some amazing hidden treasures
Trafalgar offer great special offers and discounts
Trafalgar always have Last Minute Deals so keep your eye on the website
Trafalgar have a 98% satisfaction rating from past guests and many return, year after year
Remember Trafalgar escorted tours also offers an unrivalled private VIP door-to-door airport transfer service, meaning your holiday begins the moment you leave home.