Terms & Conditions
Use of this Web Site
You may only use this web site for your own personal use. You are not allowed to copy or use any material on this web site for any commercial purpose.
Governing Law
This web site has been designed for use within the United Kingdom. By accessing this web site you are agreeing that the Courts of England will deal with any disputes, which may arise between you and us, and that English law shall be the applicable law.
The Terms
These terms constitute the entire agreement and understanding between you and Coachholidays.com & Wallace Arnold Worldchoice in relation to their subject matter. If you do not agree to these terms, you may not use this web site.
Any holiday you purchase using this web site, which is confirmed in accordance with these terms and conditions, will constitute a legal agreement between you and the tour operator, carrier or hotel. Coachholidays.com & Wallace Arnold Worldchoice acts as agent only and will not be responsible for providing your holiday. All bookings you make will be subject to the tour operator's, carrier's or hotel's terms and conditions, which must be agreed to before a booking can be made.
Who we are
CoachHolidays.com, Wallace Arnold Worldchoice & TourandExplore.co.uk are trading names of Go Travel Ltd registered in England & Wales, registered office number 3825421 of 8-10 High Street, Chislehurst. Kent, BR7 5AN.
These Booking Conditions, together with our privacy policy and any other written information we brought to your attention before we confirmed your booking, form the basis of your contract with CoachHolidays.com, Wallace Arnold Worldchoice & TourandExplore.co.uk
Holidays on this web site are booked and administered by CoachHolidays.com & Wallace Arnold Worldchoice.
We act as an agent for ATOL Protected licence holders.
For further information about the ATOL Scheme, visit their website at: www.atol.org.uk
Accuracy
Coachholidays.com & Wallace Arnold Worldchoice does not warrant that the information accessible via this web site is accurate. The information that we display is derived from a number of sources including the brochures of operators whose holidays we sell as agents. Whilst tour operators take great care to try to ensure brochure accuracy, services and facilities may change or be withdrawn and brochure information may change from one edition to the next. We make every attempt to keep the content of this website as up-to-date as possible and we will pass on any changes given to us by the tour operator at the time of booking before confirming your holiday and taking payment.
Pricing
Prices displayed in the search results are starting guide prices, which may not include room or flight supplements. All flights and holiday details are subject to availability and price changes prior to confirmation of your booking. All bookings are confirmed over the phone, so a final costing will be provided once all customer details have been entered, but before payment is collected. Whilst we regularly update and check the price of all the holidays and flights advertised, we cannot guarantee the availability of any holiday or flight at an advertised price. The prices shown are based on certain occupancy levels for the accommodation. Please check the correct price which will be made known to you before you book. The prices of holidays and flights are in sterling usually inclusive of all taxes unless otherwise indicated.
Ratings
Accommodation ratings may be shown as either the official rating, or the tour operator's own rating. There may be a difference between the accommodation's official rating and the tour operator's own rating. Furthermore, ratings may also differ from one operator to another, depending upon their own individual assessment of the accommodation in question. Ratings are provided for illustrative purposes and coachholidays.com accepts no liability for any loss whatsoever or howsoever as a result of any errors or inaccuracies contained on the website.
Ticket On Departure
If you have booked close to the departure date, often tickets cannot be sent out to you by post in time. Instead they can be collected from the appropriate tour operator's ticket desk at the airport. Charges may occur for tickets on departure, however this depends upon the tour operator, therefore you will be notified at the time of booking. You will need the tour operator's booking reference as stated on the receipt or given to you when you book to be able to collect your tickets at the airport.
The Contract
When you book a holiday with us, you will enter into a legally binding contract with the tour operator offering the holiday (eg. Shearings). You will need to read and accept the tour operators' booking conditions prior to booking, and these contain important information including the tour operators' cancellation procedure. This contract will only be formed when we confirm the holiday over the telephone with you, and dispatch a written confirmation through the post or via email.
Tickets
Tickets are normally despatched 14 days before date of departure. If you do not receive your tickets 7 days before date of departure please contact us on 0208 686 2378.
Receipts
For your protection and in accordance with the Civil Aviation (Air Travel Organisers Licensing) Regulations 1995 Coachholidays.com & Wallace Arnold Worldchoice acts as Agent for ATOL Protected Tour Operators. After booking your holiday with us you will be sent an electronic confirmation and reciept via e-mail, and a paper confirmation unless stated otherwise, in this case it will be sent by post. The receipt will show the tour operator's ATOL licence number and will detail items provided by the tour operator which are covered by the tour operator's ATOL licence from the CAA.
Cancellation
Once your holiday has been booked, it can be cancelled subject to payment of a cancellation charge. These charges are set by the tour operators and cruise lines in accordance with their booking conditions which govern the contract. Most cancellation charges are based on a sliding scale, with a percentage of the holiday cost payable in cancellation fees. This scale rises the closer to the date of departure that the holiday is cancelled. Any cancellations must be made in writing. and this must be done as soon as possible by the person in whose name the booking was made. When doing so, please quote your holiday reference number, name and departure date. In the event of cancellation, any charges may be covered by your Travel Insurance - please refer to your policy for more information.
Special Requests
When you book with us, you may wish to make a special request on your booking, for example if you would like a low floor room or vegetarian meals. We will do our best to pass these on to your tour operator for you, however, please bear in mind that these are subject to availability from the tour operators and are not guaranteed, unless your tour operator lets you know in writing that they are available.
Special Needs / Customers With Disabilities
If you or any member of your party have any medical condition or disability that means you need special travel, accommodation or dietary arrangements, please telephone our reservations team on 0208 686 2378 before you book a holiday. We can then check with the supplier of your travel arrangement to see whether they can meet these needs.
Age Regulations
When entering a child's age, this must be the age that the child will be on the date of return from holiday. Travel may be refused if the date of birth according to the child's passport disagrees with the age on the tickets. Children under two years of age on the date of return may count as infants, and may not be entitled to a separate seat on the aircraft. International airline regulations allow only one infant per adult. Some operators listed may also have a specified age range, however it is at the operator's discretion if they allow a passenger's who marginally fall outside of these ranges. This will have to be confirmed at the time of enquiry.
Arrival and Departure Times
All flight timings are shown in 'local time'. As flight timings are subject to change, it's important that you check your travel tickets for the most up to date flight timings. Wallace Arnold Worldchoice is not liable for any change to a departure or arrival time previously given to you or shown on your ticket.
Passports
Most operators require a valid passport and sometimes a visa to travel abroad. It is your responsibility to ensure that all members of your party have valid passports and visas for your trip, and that the names on the passports of all members of your party match the names on your tickets. British Citizens require a valid full 10-year British Citizen passport for travel outside the British Isles (this includes all children aged under 16 who are not already included on an adult passport). Certain destinations may require at least 6 months validity remaining on the passport on the date of return. Non British Citizens including other EU nationals should contact the embassy, high commission or consulate of your destination for up-to-date advice on passport requirements.
If you're applying for a new passport, you can no longer add your children's names on to it - they will need their own individual passports. Children who currently appear on a parent's passport can still travel without an individual passport.
If you need to apply for a new passport, you should do so well in advance of travel to allow plenty of time for your application to be processed.
We recommend that all customers should re-check their passport and visa requirements 6 weeks before they travel.
More information can be found at www.gov.uk/browse/abroad/passports
Visas
Visas may be required for British Citizens for entry to non-EU countries. Visas may also be required for longer stays over three months in certain EU countries. Immigration, visa and entry restrictions may apply both in the EU and elsewhere for other nationalities, including other EU nationals, and British Citizens who have conditions on their entry to the UK. Anyone with a criminal record travelling abroad may require a visa. This applies to entry to the USA and to other countries.
You should contact the embassy, high commission or consulate of the destination for up-to-date advice on immigration and visa requirements. It is your responsibility to ensure that all members of your party have valid visas for the travel being undertaken.
You can find out more information about British Embassies here: www.gov.uk/government/world/embassies

Coachholidays.com & Wallace Arnold Worldchoice cannot accept any responsibility if a holiday has to be cancelled because the relevant authorities have refused a visa.
Health and Safety
Some destinations have particular health requirements. For medical advice regarding your holiday destination or journey, including vaccinations, you should contact your general practitioner. Please do so well in advance of your departure so you can arrange to have any necessary (or recommended) immunisations in good time.
Many tour operators now hand out information leaflets about hygiene and safety abroad as well as covering these points at welcome meetings when you get to your resort. It's wise to follow any advice they provide.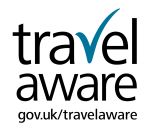 For the latest travel advice from the Foreign and Commonwealth Office check travelaware.campaign.gov.uk
There you will find advice for the country(s) you wish to travel, sign up for emails alerts and check off the things you should do before travelling abroad.




Travel Insurance
It is essential that all members of your party have adequate travel insurance cover for your trip. We can help you with this, by offering an insurance policy.
We strongly recommend you take out insurance. If you choose not to purchase our insurance, you will need to let us know the name of the company that you are insured with, and a policy number. We will also ask you to agree to indemnify Coachholidays.com & Wallace Arnold Worldchoice against any losses incurred by you as a result of being inadequately insured. Please check your policy carefully and ensure that it covers the holiday you have chosen. Some activities such as hot air ballooning, scuba diving and some mountain sports may be excluded. If your cover is insufficient for your needs, you travel at your own risk.
Payment
For bookings made outside of 10 weeks before departure, a deposit and any insurance premiums will be payable at the time of booking. The balance will be due at least 10 weeks prior to departure. For departures within 10 weeks of departure, full payment must be made at the time of booking. Coachholidays.com & Wallace Arnold Worldchoice holds payments as an agent for the operator or supplier of your holiday or service. This may vary between operators, but we will inform you at the time of booking.
Coachholidays.com & Wallace Arnold Worldchoice accept payment by VISA and Mastercard. There is no charge for these methods of payment.
Changes to the Terms and Conditions
These terms and conditions may vary from time to time. By browsing this web site you are accepting that you are bound by the terms and conditions current at the time when you browse.
Customer Services
If you have any queries in relation to the Terms or the services we offer you can contact us by telephone on 0208 686 2378 or by e-mail on: info@coachholidays.com
Outside of the UK
All holidays and flights are for departure from within the UK. We are sorry but we cannot provide tickets for departure from outside the UK. We make no representations that materials on this web site are appropriate or available for use in location outside the UK. If you choose to access this web site from locations outside the UK, you do so on your own initiative and are responsible for compliance with local laws.
Statutory Rights
These terms and conditions do not affect your statutory rights.
Disclaimer
To the maximum extent permitted by law, Coachholidays.com & Wallace Arnold Worldchoice disclaims all warranties, whether express or implied by statute, custom or usage relating to the information contained in or services offered on this website and Coachholidays.com & Wallace Arnold Worldchoice shall not be liable for any losses or damages whatsoever, whether in contract, tort (including negligence), or otherwise arising from this website, or from any interruption or delay in accessing this web site.
ABTA 6212X - [The following relates to our ABTA membership]
For your peace of mind, always check that the UK travel agent and/or tour operator you are dealing with are ABTA members. If they are, you can be confident:
• That the tour operator or travel agent is financially sound
• That the descriptions in their brochure are accurate
• That they will handle your booking with the highest standards of service and quality
• That your money's safe
• That you will never be stranded abroad
Please feel free to view any of the following PDF documents:
ABTA's Arbitration Scheme Rules
The Codes of Conduct and procedures that lie behind this commitment have been developed over a number of years. If there is any more information or advice we can help you with, you can write to us at the following address:
ABTA Ltd
30 Park Street
London SE1 9EQ
For most people, their holiday is the highlight of the year. Let ABTA help to make sure that everything runs as smoothly as possible on your holiday.
Financial Protection
ABTA takes great care in checking the financial position of your travel agent and tour operator to reduce the risk of anything going wrong. In the unlikely event that it does, ABTA's discretionary scheme of financial protection will be in place. This protects the monies that you pay to ABTA travel agents and tour operators and means that:
• If you are already on holiday, you will normally be able to continue as originally planned – you will never be stranded abroad.
• If you have not yet started your holiday, you will get your money back or, where possible, arrangements will be made for you to continue with the planned holiday.
If you buy flight-based packages or discounted air seats from an ABTA tour operator, protection will normally be provided by the Air Travel Organisers' Licensing Scheme (ATOL) operated by the Civil Aviation Authority.
Please note, however, that in the event of the failure of a non-ABTA tour operator, even if the booking was made through an ABTA agent, you may not be protected by ABTA. You should ask your agent to obtain from the tour operator details of what financial protection is in place in the event of their failure. Completed holidays or contracts that have been broken at the time of the financial failure are not protected by ABTA's scheme of financial protection.
If you have a holiday booked with a failed ABTA travel agent or tour operator contact ABTA's Claims Department for assistance and advice, visit: ABTA's Help and Complaints
Quality that Shows
The ABTA Codes of Conduct mean that every one of our travel agents and tour operators has to work to the highest standards of service and quality. Descriptions of travel arrangements must be compiled according to comprehensive guidelines set by ABTA to ensure clarity and accuracy.
ABTA members are required to give you comprehensive advice on insurance, visas, passports, health requirements, and any alterations to your travel arrangements.
Each ABTA member's office contains properly qualified staff. ABTA's Travel Training Company provide comprehensive courses for staff at all levels, in order to help ABTA members give you the best advice.
When you see the distinctive ABTA symbol in your tour operators brochure, in your travel agent's window, or on letterheads and advertising, you can be sure you've picked the right people to deal with.
Complaints Resolved
Complaints about holidays are best dealt with on the spot by the tour operators representative. If you need to take the matter further you should first raise it with the travel agent with whom you booked your holiday. The agent may be able to help resolve the problem, but if not he or she will raise it with the tour operator concerned. If you've followed these steps but still have a dispute, we can help. Because we provide a low cost independent arbitration service to ABTA members' clients, administered by the Chartered Institute of Arbitrators.
It is a simple inexpensive way to reach a legally binding solution, and does not require you to attend court as it is all done by paperwork. The availability of this service does not affect your rights to resolve a dispute through the courts.
When you have taken the matter up with your travel agent and or tour operator but have not had a reply after 28 days or have received an unsatisfactory reply please write to our Consumer Affairs Department.