South West Coaches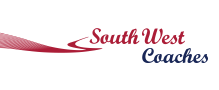 About South West Coaches
South West Coaches have been operating tours and mini breaks around the U.K. and abroad for a number of years, and by far the most popular innovation that they have introduced in recent years, is to offer a virtually door to door service.
Picking up as near as practically possible to your home in Dorset, Somerset and Wiltshire means you don't have to worry about getting your luggage to the coach, and avoids the additional cost of having to use taxis. By using South West Coaches' small fleet of mini-buses, they are able to keep the pick-up time to a minimum and get you on your tour coach and on your way as soon as possible.
This way your holiday starts on the first morning. Once your holiday is over they will collect you again from the coach park and return you home.
Call us on 020 8686 2378 to talk to our UK based Reservation Team