Shaws Holidays -
UK and European Door to Door Coach Holidays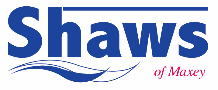 About Shaws Holidays
Shaws Holidays, a family owned and managed partnership since 1922, where the best possible service and quality has always been their aim. With an excellent team of professional driver, experienced office and the personal attention of the partners they can take care of all your travel requirements.
Their free Door to Door service provide maximum convenience and great value for money to individuals and small groups. They have a great range of short breaks and longer holidays throughout the UK and Europe..
-
Whether you like looking at scenery, staying by the sea or exploring an interesting city, you'll find a great choice of holidays staying in specially selected, welcoming accommodation from small, family-owned hotels to luxury, 4 star properties.
Shaws Holidays are also members of Confederation of Passenger Transport and Coach Tourism Council
Call us on 020 8686 2378 to talk to our UK based Reservation Team