Scandinavian Coach Holidays and Escorted Tours
Travel to the Scandinavia and explore the best parts of Northern Europe with the top class escorted tours and coach holidays. We offer unforgettable touring experience to Nordic Countries and the Baltic Coast, travelling through Denmark, Norway, Sweden and Finland, as well as venturing other Baltic capitals.
If you're looking for a real Scandinavian experience then you're in the right place! Just give us a call and we will arrange a great holidays for you for the best available price!
If you are interested in heritage and culture of Nordic region then you will definitely enjoy escorted holidays to Scandinavia, travelling through Denmark, Norway, Sweden and Finland, and discovering four Scandinavian capitals, including Copenhagen, Oslo, Stockholm and Helsinki
Alternatively if you are looking for more tours to other parts of Europe. You could also look for our touring holidays from Poland to Finland, travelling through the Baltic states of Lithuania, Latvia and Estonia. Or venture even further to the famous cities of Russia.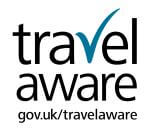 Remember, we are the UK's leading coach holiday website and have excellent value coach holidays to the UK, Europe and more with the widest choice and best prices.
We are working with the Foreign and Commonwealth Office (FCO) to help British nationals stay safe abroad. The FCO website (www.fco.gov.uk/travel) offers straightforward travel advice, top tips and up to date country information to help you plan your holiday. Stay safe overseas, know before you go.
Back to search for tours to Scandinavia