Mercury Direct -
Worldwide Holidays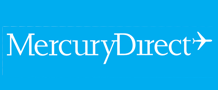 About Mercury Direct
Company Overview
Mercury Direct has become one of the leading holiday specialists to Malta, Gozo, Cyprus and Australia. Also offering the same quality and choice of holidays to Madeira, the Algarve, Egypt, Sri Lanka, Mauritius, Maldives, Bali, Kerala, Tenerife, Fuerteventura, Gran Canaria, Benidorm, Lanzarote, North Cyprus and Costa del Sol, there is no better choice than Mercury Direct to book your next holiday.
Mission
To provide great quality holidays at unbeatable prices with superb savings.
Escorted Sightseeing Tours
Their fully escorted group tours have been carefully created to showcase each chosen destination at its very best allowing you to explore all the well-known places of interest hassle free. Mercury Direct uses knowledgeable and experienced local guides who are proud and enthusiastic to showcase the iconic sights that their countries have to offer, as well as uncovering the hidden gems that only they are privy to. Tried and tested each of our handpicked tours offer a level of quality synonymous with any other Mercury Direct Holiday.
So... Why Mercury Direct?
They only sell carefully selected holidays, those in which they have confidence and which you, the customer rate as good or excellent in our questionnaires. That is why Mercury Direct get more and more repeat bookings every year and why so many clients are introduced to these holidays by friends who have already travelled with Mercury Direct.
Protection for the customer
Mercury Direct is a trading name of Sunspot Tours Limited, which is fully bonded with ABTA and also holds a Civil Aviation Authority License no.1631
This means you can book your holiday with complete security knowing your money is fully protected by the Government's Air Travel Reserve Fund.
Call us on 020 8686 2378 to talk to our UK based Reservation Team