Leger Holidays
If you like the idea of having everything taken care of for you, from the moment you book to the moment you return... and if you like the idea of meeting people who are a pleasure to travel with... then award-winning Leger Holidays is your perfect choice. Leger Holidays are available from departure points across the UK, with all these departure points and hundreds of destinations to choose from there is sure to be a Leger holiday perfect for you.
So give us a call on 020 8686 2378 to book your Leger holiday at great prices!
About Leger Holidays
Great choice of holidays
You'll be amazed at the variety of Leger holidays we offer, as well as the equally amazing value! From weekend breaks in Bruges to spectacular Russian tours, the Leger Holidays 'Discover Europe' brochure has it all... and everything in between too!
Leger holidays offer great-value holidays, accompanied by amazing experiences. They will take you to some of the best places in Europe, giving you the taste of diverse cultures, a chance to learn about your destination and take in the sights and sounds that are around you. Leger offer specialist tours including Battlefield and Disneyland Paris. They also provide great-value Europe tours as well as fabulous breaks to a wide range of Christmas Markets.
However, some things you'll just have to experience for yourself, such as the warm, friendly and helpful way you are looked after on a Leger Holiday!
Leger awards
It's not just customers who think Leger Holidays are great - the travel industry has also given a string of awards in recognition of commitment to choice, superb value and service. In addition to having been chosen as the Disneyland® Resort Paris 'Selected Coach Tour Operator' for four years running, Leger has also received the following industry accolades:
'Best Coach Operator 1999' - Travel Weekly Globe Awards
'Best Coach Tour Operator' - Disneyland Paris
'Best Long Stay Coach Operator' - Awarded by Eurotunnel in 2000
'Best Coach Operator to France 2000' - French Tourist Board
Luxuria Coaches
New since 2015 Leger Holidays launched their new and innovative Luxuria coach. In 2003 they introduced the Silver Service coach which set the standard for added comfort and style whilst travelling across Europe. Many of you have asked "what next?"... the answer is Luxuria...
From the outside, Luxuria looks elegant and stylish. Step on board and the luxury continues. Passenger comfort was top of the list when they came up with the idea for Luxuria, and this is evident from the moment you sink into the soft, wide seats. The legroom on board really is as generous as they could make it, the moveable headrest will ensure you're as comfortable as possible, and the design of this particular vehicle means you'll benefit from a lot more personal space, adding to the already extremely spacious interior.
Along with climate control, on board servery, toilet and washroom, personal tables and porterage† at most hotels, across the coach there are just three seats rather than the usual four, meaning each armchair-style luxury seat is wider and has more personal space around it for a more comfortable journey.
The Luxuria Advantage
Only 31 seats in a single and double configuration meaning wider seats and more space around you
Four seats face-to-face with table
Deluxe armchair-style seats with retractable calf rests. These seats are forwarded and rear facing with a table and will not have a calf rest.
Fully interactive T.V. screen at each seat with a wide choice of movies, T.V. programmes and music. Screens on face-to-face seats will be mounted on swing-out arms and not in a seat back.
Plug sockets and USB points at each seat so you can keep your devices fully charged
Porterage at most hotels. At most hotels we will handle one piece of luggage per person (max 20 kilos)
Silver Service
The ultimate experience in coaching comfort that everybody's talking about... Imagine combining the comfort of your armchair with a journey through Europe. Well Silver Service comes pretty close! Most coaches have 48 seats. Their Silver Service coaches have 36, giving you blissful extra legroom. With leather headrests, footrests, a magazine pocket, drop-down table - and even a personal audio headphone system - each luxury seat can be reclined, for even greater comfort! Cruise in total comfort as you gaze through the tinted, double-glazed windows at Europe's most breathtaking scenery. Fully air-conditioned and temperature controlled, you'll be forgiven for nodding off from time to time.
Silver Service Features
Extra legroom for your added comfort
Deluxe reclining seats
Rear lounge to relax and chat
Free personal headphones with DVD's and choice of music
Porterage at your hotels
Book your holiday early
'Silver Service' luxury coach travel has been such a success since they introduced it in 2003, with many tours selling out early, so they recommend prompt booking to secure your place.
Terms and Conditions
Room supplements may apply - Insurance is not included. Please give us a call for further information and pricing queries.

Please read Leger Holidays' Terms and Conditions here

© Disney © 2019 MARVEL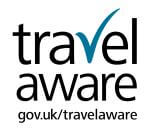 Remember, we are the UK's leading coach holiday website and have excellent value holidays to the UK, Europe and more with the widest choice and best prices.
We are working with the Foreign and Commonwealth Office (FCO) to help British nationals stay safe abroad. The FCO website (www.fco.gov.uk/travel) offers straightforward travel advice, top tips and up to date country information to help you plan your holiday. Stay safe overseas, know before you go.