Follow in the Footsteps of Heroes on an Inspirational Journey....
Leger Battlefield Tours
"Visit the Battlefields - Understand the History - Never Forget the Sacrifice"
Leger Holidays have a great collection of battlefield tours including: Flanders Fields - Britain's Bastion on the Western Front, Anzac Day Commemorations and the Victoria Cross Heroes of WW2 - Belgium, France and Holland. Take a look at a promotional video on the right of a Leger Battlefield tour experience.
Take a look at some recommended tours below or use the search form above to find even more. Alternatively, if you looking for other Leger Holidays check out more of our Leger pages including: Grand Explorer, European Tours, Christmas Markets and Disneyland Paris.
All Quiet on the Western Front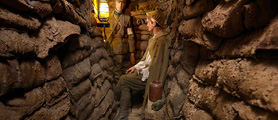 Discover the stories, tragedy and bravery of the First World War Battlefields of the Somme and Flanders.
4 Day tour from only:
£271
*Price shown for 15th Sep 2017. More dates available.
D-Day Landings in Normandy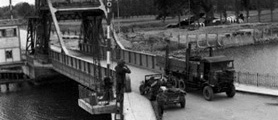 The single biggest invasion force ever assembled. See the landing beaches and battlegrounds and more.
5 Day tour from only:
£359
*Price shown for 25th Sep 2017. More dates available
Battle of the Bulge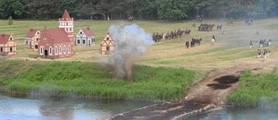 Silver Service
- The Battle of the Bulge was the last major German offensive in the West.
5 Day tour from only:
£389
*Price shown for 23rd Oct 2017. More dates available
Leger Holidays - Weekly Specials
- Battlefield Tours
Savings up to £216 per couple
Departing
Days
Was
Save
Now
The Maginot Line


- Silver Service
All Quiet On The Western Front
The Triumph of the Longbow Battles of Crecy and Agincourt - Holts Tours
All Quiet On The Western Front


- Silver Service
The Rise and Fall of the Third Reich


- Silver Service
The Battlefields of Belgium - Campaigns from WWI, WWII and Waterloo
All Quiet On The Western Front
D-Day Landings in Normandy
All Quiet On The Western Front


- Silver Service
D-Day Landings in Normandy


- Silver Service
D-Day Landings in Normandy


- Silver Service
All Quiet on the Western Front


- Silver Service