Interchoice Holidays -
Door to Door Coach Holidays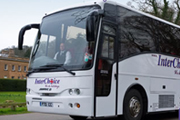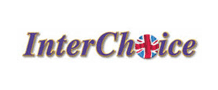 About Interchoice Holidays
InterChoice are proud to offer customers an award winning experience from the moment you book, to the moment you return from one of their fabulous holidays. Should you wish to see the stunning coast line surrounding the Isle of Wight, the vast highlands up in Scotland or the traditional seaside resort of Weston-super-Mare, InterChoice has the break for you.
Quality Assurance
Firstly, you'll notice how friendly and social everyone is; consequently lots of their customers make new and long lasting friendships on holiday with them. This is especially important for customers travelling alone, sometimes for the first time.
Enjoy the Views!
The company was established back in 1997 and employs members of staff with over 25 years experience in the travel industry. This has enabled InterChoice to build up a long standing relationship with some of the best hoteliers and coach operators in the country. This in turn ensures their customers receive the very best quality in coaches, accommodation, entertainment and service.
Value and Variety
Whilst quality is something they strive to provide in every holiday and break they sell, there is one corner stone to everything they do here at InterChoice. Value. To them that means more than just a cheap holiday. They pride themselves on providing a variety of holidays that include everything you expect from a top flight tour operator for not so top flight prices!
Home Collection Service
During 2011 and 2012 InterChoice invested heavily to introduce a 'Door2Door' home collection and drop-off service for all their tours. The aim; to provide customers with a stress-free means of travel to and from their coaches final pickup point FREE OF CHARGE! This means you will join your coach at the final point, no other pick-ups just straight off to your chosen destination! Book now and let them take care of all your travel needs from your door and back again!
Building Relationships
Their experience dealing with some of the countries top hoteliers means that they are honoured to boast great relationships with some of your favourite and highly regarded names in the Industry. Interchoice provide many tours each year to the likes of Warner Leisure Hotels, Sand Bay Leisure Resort, Mill Rythe Holiday Village and many many more. These great partners enable InterChoice to bring you holidays to these great destinations for less than ever before.
Departure Points
I'm sorry we currently don't have any tours available for this operator.