Hotel Breaks & Self Drive Holidays
For those times when it suits you best. Take the opportunity to explore an area at your own pace with the convenience of your own car with our Self Drive breaks in the UK, or find that special event or concert that you have been wishing to see and make your own travel arrangements at your leisure. Whether it's hotel breaks, attractions or events that you are looking for, you are sure to find it here.
Self Drive - Our Choice

Our Choice Self Drive is designed to further help you find the hotel you want for your self drive break. We look at all the deals coming in and then select a handful that we honestly feel represent outstanding value for money. To do this we have to carefully check out availability as well as use our many years of experience to only choose hotels that are likely to delight our customers.
Come take a look at these fantastic offers on our blog... Our Choice Self Drive
Warner Leisure Hotels
Warner Leisure Hotels have some fantastic short breaks lined up. Whether you're looking for a lively activity break, a cultural experience break or a relaxing spa break, their wide range of short UK breaks will ensure that there's simply something for everyone whatever your holiday requirement.
Warners short breaks are exclusively for adults and with stunning hotels in the UK you'd be spoilt for choice! At each of their hotels you can expect great activities, fine dining and superb entertainment with breakfast a three course dinner and accommodation all included in the price.
Have a look at our Warner Leisure Hotels page for more details on hotels and to search for your perfect getaway!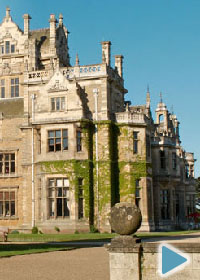 Late Rooms - Discounted Hotels
Available in five languages (English, French, Italian, German and Spanish) LateRooms.com is designed for anyone who needs to book accommodation, either over the phone or online, 12 months or 12 minutes in advance.
LateRooms.com's wide range and choice of accommodation makes it the ideal site for bargain hunters, spontaneous travellers or those just looking for great value deals. Whether it's for business travellers wanting somewhere in the city after a meeting or a couple wanting a romantic weekend away in chic luxury or a cosy B&B. LateRooms.com gives their customers access to a huge range of hotel rooms, helping them find just the right room to suit their needs.
Check out their Special Offers page for even more deals!

Superbreak
Coachholidays.com in partnership with Superbreak can offer hotel breaks across the UK, Europe and beyond. With over 30 years' experience, they have established a great reputation for excellence and quality.
Not only can you can access Superbreak's dedicated hotel availability and prices, they feature a wide range of:
So when you feel ready for a much-needed escape, start your search here for a truly unique and unforgettable short break!
Coach Operators Hotels
Sometimes the dates and pick ups of the packaged coach holidays just won't fit in with your plans or perhaps you would just like the opportunity to explore the area at your own pace and with the convenience of your own car.
Taking a Self Drive option using selected hotels that our tour operators offer for coach holidays will give you convenience combined with the knowledge that you will be using tried and tested hotel accommodation, meals, entertainment and facilities. We feature hotels from Shearings Bay Hotels and Coast & Country Brend Hotels and Alfa Travel's Leisureplex hotel range.
With excellent prices and a huge choice of hotel locations it pays to explore the open road with one of our coach partners. Breaks start from just one night and are on a half board basis. All you need to do now is choose when you want to go!