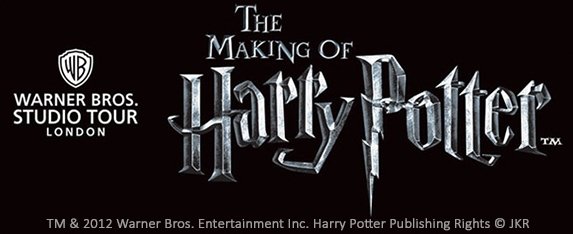 Coach trips to Warner Bros. Studio Tour London
– The Making of Harry Potter™
Featured Harry Potter Coach Tours - Secrets will be revealed
London and Harry Potter Studios
Dec 2017, 2 days
Harry Potter Studio Tour and Cadbury World
18th Dec 2017, 2 days
The Making of Harry Potter Warner Bros. Studio Tours
31rd Mar 2018, 2 days
More about Warner Bros. Studio Tour London
The Making of Harry Potter
People the world-over have been enchanted by the Harry Potter™ films for nearly a decade. The wonderful special effects and amazing creatures have made this iconic series beloved to both young and old – and now, for the first time, the doors are going to be opened for everyone at the studio where it first began. You'll have the chance to go behind-the-scenes and see many things the camera never showed. From breathtakingly detailed sets to stunning costumes, props and animatronics, Warner Bros. Studio Tour London provides a unique showcase of the extraordinary British artistry, technology and talent that went into making the most successful film series of all time.
Warner Bros. Studio Tour London
Warner Bros. Studio Tour London provides an amazing new opportunity to explore the magic of the Harry Potter™ films – the most successful film series of all time. This unique walking tour takes you behind-the-scenes and showcases a huge array of beautiful sets, costumes and props. It also reveals some closely guarded secrets, including facts about the special effects and animatronics that made these films so hugely popular all over the world.
Warner Bros. Studio Tour London is about to reveal a brand new expansion – Forbidden Forest
Here are just some of the things you can expect to see and do:
Step inside and discover the actual Great Hall.
Explore Dumbledore's office and discover never-before-seen treasures.
Step onto the famous cobbles of Diagon Alley, featuring the shop fronts of Ollivanders wand shop, Flourish and Blotts, the Weasleys' Wizard Wheezes, Gringotts Wizarding Bank and Eeylops Owl Emporium.
See iconic props from the films, including Harry's Nimbus 2000 and Hagrid's motorcycle
Learn how creatures were brought to life with green screen effects, animatronics and life-sized models.
Rediscover other memorable sets from the film series, including the Gryffindor common room, the boys' dormitory, Hagrid's hut, Potion's classroom and Professor Umbridge's office at the Ministry of Magic.
See The Original Hogwarts Express
Harry Potter fans will be excited to know that Warner Bro. Studios unveiled a 20,000ft expansion project for everyone to see the original Hogwarts Express Steam Engine and the recreation of the famous Platform 9 ¾! For those of you who impatiently waited for your acceptance letter from Hogwarts on your 11th Birthday …and got upset when the owl never came, now is your chance to finally walk on the platform where some of the most iconic scenes were filmed. Strike your best pose with a luggage trolley as it leaves the muggle world between Platform 9 and 10. Once you run out of poses, you'll even be able to board the train's carriage, sit where Harry Potter and his friend sat, and experience the amazing special effects. This new section was carefully built by the same crew members who worked during the filming of the film series and was opened on Thursday 19th March 2015 in London.