European Touring Holidays
Multi-country European tours is the ultimate way to see Europe's most famous sights and breathtaking scenery, experience the local culture and try traditional cuisine, making in all an unforgettable experience of a lifetime.
Escorted tours to Europe
The misconceptions of escorted coach tours meaning endless hours on old uncomfortable coaches, mere glimpses of famous monuments and no free time, couldn't be further from the truth.
The benefits of escorted tours mean your holiday begins the moment you board the coach making it a hassle free experience from start to finish so you can sit back and relax and not worry about, reading maps, planning routes and booking individual hotels.
Itineraries are carefully planned and include selected hotels mostly centrally located, many meals, sightseeing, excursions to the attractions, entertainment, first class coaches with experienced drivers, luggage handling and the invaluable services of a tour director helping you to get to know the culture and customs of the country you are visiting. Some Europen escorted tours include flights for a quicker and more convenient start to your holiday.
Aside from the traditional touring holidays, operators offer a wide variety of themed holidays, the list is endless with tours such as city breaks, beach breaks, carnivals, culinary, wine tasting, Christmas Markets and sporting events, there is sure to be something for everyone.
Recomended Europen coach tours from London
Prague, Vienna and Budapest
Enjoy a guided tour with opportunity to visit three imperial riverside cities of Central and Eastern Europe including Vienna, Prague and Budapest. Watch the Astronomical Clock in front of the Old Town Square in Prague, the capital of Czech. Discover stunning Chain Bridge in Budapest, the capital of Hungary. Treat yourself to a slice of 'Sachertorte' and visit the Hofburg Palace in Vienna, the capital of Austria.
Looking for specific tours to Europe?
If you cannot find a suitable tour to Europe contact us and let our experienced travel agents help you find your perfect holiday to any destination in Europe.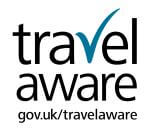 Remember, we are the UK's leading coach holiday website and have excellent value holidays to the UK, Europe and more with the widest choice and best prices.
We are working with the Foreign and Commonwealth Office (FCO) to help British nationals stay safe abroad. The FCO website (www.fco.gov.uk/travel) offers straightforward travel advice, top tips and up to date country information to help you plan your holiday. Stay safe overseas, know before you go.
v>