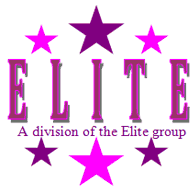 Elite Coaches
1a Conway Road
Sale Moor
Sale
Cheshire
M33 2TA
The company was formed in 1981 by the current directors Dave Nickson and Anthony Roberts. Both have worked in the industry for a number of years before starting Elite in 1981. Through the years the company has progressed forward and in 1989 took delivery of its first brand new vehicle, a Scania Vanhool Alizee and then in 1990 took delivery of its second brand new coach, which was also a Scania Vanhool Alizee.

Through the 90s Elite remained in a strong position during the recession mainly due to the fact that Elite was one of the few companies that were heavily involved with the installation of seatbelts into coaches throughout the UK and some parts of mainland Europe.

Elite spent thousands of pounds crash testing seats with dummies at MIRA testing facility. As the seatbelts installation industry has died off as many of the seatbelts are now fitted at the factory Elite continued to expand with the acquisition of Carsville Coaches Ltd of Urmston in 2002. A brand new Irizar PB was purchased in 2006 to mark our 25th Anniversary. Since this time we have purchased another 4 brand new vehicles, acquired Hulme Hall coaches ltd of Cheadle Hulme. To this day Elite is still family run and has now a fleet of twenty five vehicles.