Save 5% on all Gold Crest holidays





Gold Crest Tours to Disneyland Paris
Disneyland® Paris Tours
Gold Crest are well known for providing an extensive variety of Disneyland Paris trips at great value prices all year long.
Disneyland is a magical place for all kids, it offers a huge variety of attractions for visitors of all ages making your stay an unforgettable experience. Have a look at what you could save, and treat your children to the magical holiday of their dreams.
Take a look at some recommended tours below or use the search form to find even more. Alternatively check out more of our Gold Crest holidays featuring other popular destinations: Click here to view more Gold Crest tours.
Magical Disney Breakaway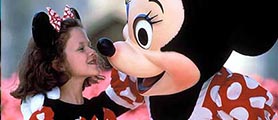 Hopper tickets for Disney® Parks Included
Experience the magic, while staying at a hotel of your choice:
2018 - 2019 dates available
Disney Dash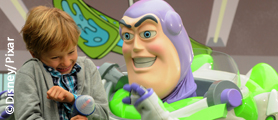 Accommodation not included


Hopper tickets for Disney® Parks Included
When you are pressed for time, why not make a quick dash to and from Disneyland Paris.. Hold on to your seats!
Gold Crest Tour Info
Gold Crest provides Hopper Tickets on all of their tours which allow you to both visit the magic themed lands in Disneyland Park and also dive into the fascinating world of television and cinema in the Walt Disney Studios Park. Their programmes also include transfers from your hotel to the parks and many also offer optional City Tours of Paris allowing you to top off your magical Disney experience with some great impressions of the unique spirit of Paris.
Gold Crest offers accommodation in well located hotels in Paris as well as in the Disneyland hotels as well as additional extras such as character breakfasts and entertainment dinner shows.
Terms & Conditions
Child offers and prices are subject to availability and based on 2 full paying adults sharing the room. Please note we have over 180 local departure points for coach trips to Disneyland Paris, but this is subject to number of passengers joining to the tour from each area. Please confirm availability of your local departure point at the time of enquiry.