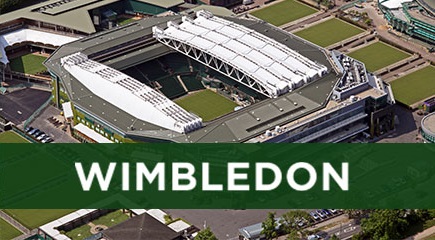 Coach trips to Wimbledon 2019
We offer great value coach breaks to the world's premier tennis tournament. Wimbledon takes place between end of June to July and is a big hit with fans every year. Wimbledon is a popular event to visit by coach and it is advised you book early to avoid missing out on the best deals.
If you are a tennis fan, a coach trip to Wimbledon is a great and unforgettable break, that can also be combined with a visit to other attractions and sights in London.
Wimbledon Championships Dates
1st - 14th July 2019
Event Location
Address:The All England Lawn Tennis Club, Church Road, Wimbledon, London SW19 5AE
Contact our experienced travel agents to book a coach trip to Wimbledon
0208 686 2378