Coach Trips to Vienna
The Imperial City of Vienna is without question, one of Europe's great cities. Our escorted coach tours to Austria include a full day excursion to Vienna, where a lot of walking could be involved to see all the famous landmarks, so guided sightseeing tours by coach are the best option.
Most popular places to visit in Vienna
Vienna is not only Austria's capital built also its biggest city and the cultural, political and economic centre. From being a Celtic settlement at around 500BC it has come a long way to be known as an influential centre of arts and music. With its World Heritage Old Town the city ranks very high in innovation and quality of life with many cultural activities such as museums, concerts and nightlife offered, all of which can be experience with coach tour to Vienna.
Looking for specific tours to Europe?
If you cannot find a suitable tour to Austria contact us and let our experienced travel agents help you find your perfect holiday to any destination in Europe.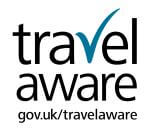 Remember, we are the UK's leading coach holiday website and have excellent value holidays to the UK, Europe and more with the widest choice and best prices.
We are working with the Foreign and Commonwealth Office (FCO) to help British nationals stay safe abroad. The FCO website (www.fco.gov.uk/travel) offers straightforward travel advice, top tips and up to date country information to help you plan your holiday. Stay safe overseas, know before you go.
Back to search for tours to Vienna