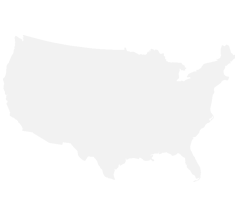 Coach Tours to the USA
If you are looking for escorted tours to America you have come to the right place. At coachholidays.com we have a wide range of of worldwide coach holidays and escorted tours to America's best regions, taking in vibrant cities, stunning scenery and incredible attractions.
America is a vast country and getting the most out of USA holidays can be difficult but with our escorted tours you will see as much and learn as much as can be crammed in to your time away. The west coast of USA is a most poopular destination among travellers, where California is a target number one of USA holidays. Escorted tours of the west coast will take you to the cities like San Francisco and Los Angeles, as well as areas of natural beauty like: Carmel, Monterrey and Yosemite National Park. A short distance from California is Las Vegas, the entertainment capital of world. Combining Las Vegas with the sights of Californina is another popular escorted tour of America.
If the east coast of America is more your thing then Boston and the surrounding sights of Massachusetts is a great area to tour.
San Francisco Coach Tours

San Francisco is a popular international tourist destination renowned for its chilly summer fog, steep rolling hills, eclectic mix of Victorian and modern architecture and its famous landmarks, including the Golden Gate Bridge, the cable cars, and Chinatown. San Francisco is the fourth most populous city in California and the 13th most populous in the United States, with a 2007 estimated population of 799,183.
More about USA holidays and escorted tours to San Francisco
Los Angeles Coach Tours
The question in Los Angeles is never what to do, but where to begin. Los Angels is home to many famous attractions in a relatively concentrated space. Your choices include amusement parks, architectural landmarks, art museums and galleries, beaches, parks, hiking and shopping, to name a few. After the sun goes down, you'll find there's an abundance of nightlife options, including movies as well as live music and comedy provided by performers both legendary and yet to be discovered.
Las Vegas Coach Tours

Las Vegas is the most populous city in the state of Nevada, the seat of Clark County, and an internationally renowned major resort city for gambling, shopping, and entertainment. Las Vegas, billed as The Entertainment Capital of the World, is famous for the number of casino resorts and associated entertainment. A growing retirement and family city, it is the 28th most populous city in the United States with an estimated population by the U.S. Census Bureau of 603,093. Almost all stores and restaurants are open 24 hours a day for you night owls. If you have had a long night of fun at the tables winning and lost track of time and are feeling hungry, you can even get a great dinner at 4 in the morning at one of the many buffets around the Vegas. Also be sure to catch one of the many great lounge acts that Las Vegas is famous for.
More about USA coach holidays and escorted tours to Las Vegas
Boston Coach Holidays

Boston is the capital and largest city of the Commonwealth of Massachusetts, and is one of the oldest cities in the United States. Boston is very walkable, and most of its premier attractions are within an area of just five miles. Although encouraging economic growth, Boston retains much of its historic beauty. Famous for the role it played in the American Revolution, Boston is justly proud of offering something for everyone, from museums to professional sports and from the freshest of seafood to the finest Italian cuisine, Boston is not just a wonderful place to visit, but it is also a great base to explore.
Foreign & Commonwealth Office Advice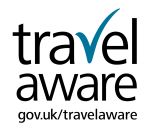 Stay safe overseas, know before you go
Whatever your reason for travelling abroad, you're sure to want a trouble free trip. Many of the things that often go wrong for travellers can be prevented or made less stressful by taking a few simple precautions. So it makes sense to spend a little time getting prepared before you travel, you could save yourself a lot of problems later on.
With this in mind, we are working with the Foreign and Commonwealth Office (FCO) to help British nationals stay safe abroad. The FCO website (www.gov.uk/knowbeforeyougo) offers straightforward travel advice, top tips and up to date country information to help you plan your holiday.
Tips include:
•
Make sure you have valid travel insurance, even if you're only planning a short trip.
•
Visit your GP at least 6 weeks before you travel to get any vaccinations you might need.
•
Read up on your destination, including local laws and customs.
•
Make photocopies of your passport, visas and insurance details and leave a copy with a relative or friend at home.
You can also find handy checklists to use before you set off and whilst you're away. Plus it's worth reading up on what the local British Consulate can do to help you if you run into problems abroad and what they can't do.
For all this and more information, visit the FCO website: www.gov.uk/knowbeforeyougo.
Escorted tours - our worldwide destinations
Visit our world wide destination pages and find more about escorted holidays we have. And don't forget that you can always book cheaper holidays with us, because we do exclusive up to 10% discounts on many holidays from leading escorted tour companies.