Coach Holidays to Switzerland
Switzerland is a landlocked country in Central Europe. It has borders with France to the west, Italy to the south, Austria and Liechtenstein to the east and Germany to the north.

The climate is temperate, but varies with altitude. Switzerland has cold, cloudy, rainy/snowy winters and cool to warm, cloudy, humid summers with occasional showers.

Switzerland is known for its mountains (Alps in south, Jura in northwest) but it also has a central plateau of rolling hills, plains, and large lakes. The highest point is Dufourspitze at 4,634 m while Lake Maggiore is only 195 m above sea level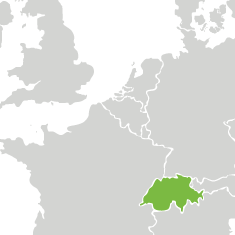 Geneva Coach Holidays

Geneva is small is beautiful. An international fame city yet nothing pompous within it. Geneva is little more than town-sized and exceptionally simple like its residents. Located on a picturesque location, it is centred around the point where the River Rhône flows out of Lake Geneva (Lac Léman in French, Genfersee in German) flanked on one side by the Jura ridges and on the other by the first peaks of the Savoy Alps.
Swiss Alps Coach Holidays

Covering an area of almost 60% of Switzerland, the Alps Mountain Range covers most of Switzerland extending from France and levelling out further into Austria. With the Alps mountain system in the south and the Jura in the northwest, mountains form the majority of the Swiss terrain causing The Alps Mountain to be known as Swiss Alps.
Luzern Coach Holidays

An hours distance from the south of Basle and Zürich, and spectacular mountain views, lake cruises and a picturesque old quarter, Luzern has been one of the Europe's most heavily visited tourist places. Its popularity dates back to the year 1868 when Queen Victoria came for a long holiday in August 1868. A century old steady growth has resulted in five millions visiting Lucerne every year. Tourism is the leading source of income, yet the city has been able to retain its charm at all costs.
Interlaken Coach Holidays

Located on lakeside, with a dominance of German-speaking populace in Switzerland, Interlaken offers the winter sport buffs, access to some of the most spectacular skiing in the Alps. Traditionally a 'summer' resort, Interlaken attracts the winter sports enthusiasts on account of its prime location. Interlaken is known for its healthy climate, as well as the spectacular views. Its excellent hotels and other facilities at reasonable rates during the winter make it an ideal haven for the tourists.
Foreign & Commonwealth Office Advice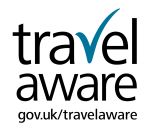 Stay safe overseas, know before you go
Whatever your reason for travelling abroad, you're sure to want a trouble free trip. Many of the things that often go wrong for travellers can be prevented or made less stressful by taking a few simple precautions. So it makes sense to spend a little time getting prepared before you travel, you could save yourself a lot of problems later on.
With this in mind, we are working with the Foreign and Commonwealth Office (FCO) to help British nationals stay safe abroad. The FCO website (www.gov.uk/knowbeforeyougo) offers straightforward travel advice, top tips and up to date country information to help you plan your holiday.
Tips include:
•
Make sure you have valid travel insurance, even if you're only planning a short trip.
•
Visit your GP at least 6 weeks before you travel to get any vaccinations you might need.
•
Read up on your destination, including local laws and customs.
•
Make photocopies of your passport, visas and insurance details and leave a copy with a relative or friend at home.
You can also find handy checklists to use before you set off and whilst you're away. Plus it's worth reading up on what the local British Consulate can do to help you if you run into problems abroad and what they can't do.
For all this and more information, visit the FCO website: www.gov.uk/knowbeforeyougo.