Coach Holidays to Sweden
Search for coach holidays to Sweden and find discounted deals on coach trips and tours to this fascinating country. Sweden is the third largest country in Europe and has a diverse range of cities and regions to visit. Whether you are interested in a coach holiday to the capital, Stockholm, or one of the smaller cities like Molle or Uppsala you are sure to find Sweden an enchanting holiday destination. Give us a call and see how much you can save on a coach holiday to Sweden, alternatively use the search form to the left and see what tours and trips we have available at the moment.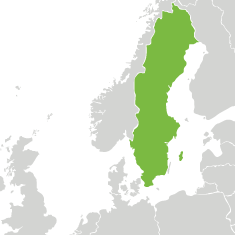 Stockholm Coach Holidays

Of the many places to visit in Sweden, Stockholm is one of the most popular. Attractions such as the Operan, the Stadshuset and the Gamla stan make a trip to Stockholm unforgettable. Stockholm is also close to another of the best places to visit in Sweden, which is Skeppsholmen Island, where you can see the most prominent feature of Sweden tourism; the Vasa Museum, which displays the remains of a wrecked ship from the 16th century.
Mölle Coach Holidays

Mölle, located on the slopes of the hill above the Kattegat Strait, is a coastal town in the province of Skane in Sweden. An active fishing village since the nineteenth century, the town residents made a fortune out of fishing and related activities. The harbour at Mölle, located on the Kattegat Strait, serves as an economic and social centre of the town and is also one of the busiest regions in the Baltic Sea. It has a population of about 700 inhabitants.
Uppsala Coach Holidays

Uppsala is the fourth largest city in Sweden and is located about 70 km north of Stockholm. The city is situated amidst fertile flatlands, surrounded by lush vegetation. The beautiful Fyris River adds to the charm of this picturesque landscape. Uppsala has four distinct seasons: spring, summer, autumn and winter.
Öland Island Coach Holidays

Öland Island, the second largest island in Sweden, is situated off the coast of Småland in the Baltic Sea in Kalmar County. The island is connected to the mainland by the Öland Island by the Öland Bridge. Öland was under the sea for around 10,000 years after the Ice Age and as a result, limestone and shale make up its bedrock.
Foreign & Commonwealth Office Advice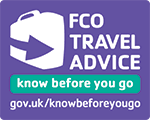 Stay safe overseas, know before you go
Whatever your reason for travelling abroad, you're sure to want a trouble free trip. Many of the things that often go wrong for travellers can be prevented or made less stressful by taking a few simple precautions. So it makes sense to spend a little time getting prepared before you travel, you could save yourself a lot of problems later on.
With this in mind, we are working with the Foreign and Commonwealth Office (FCO) to help British nationals stay safe abroad. The FCO website (www.gov.uk/knowbeforeyougo) offers straightforward travel advice, top tips and up to date country information to help you plan your holiday.
Tips include:
•
Make sure you have valid travel insurance, even if you're only planning a short trip.
•
Visit your GP at least 6 weeks before you travel to get any vaccinations you might need.
•
Read up on your destination, including local laws and customs.
•
Make photocopies of your passport, visas and insurance details and leave a copy with a relative or friend at home.
You can also find handy checklists to use before you set off and whilst you're away. Plus it's worth reading up on what the local British Consulate can do to help you if you run into problems abroad and what they can't do.
For all this and more information, visit the FCO website:
www.gov.uk/knowbeforeyougo
.