Coach holidays to Spain
Spain is the number 1 holiday destination for UK holidaymakers and as such there are a wide range of coach holidays to choose from when considering Spain for your holidays. We have some great coach holidays to Madrid, Barcelona, Seville, Valencia and other Spanish cities as well as the ever popular coastal destinations like Lloret de Mar, Salou and Tossa de Mar. Use the search form to the left to find our latest coach holiday offers. With discounts and special offers throughout the year you will find our coach holidays to Spain are hard to beat!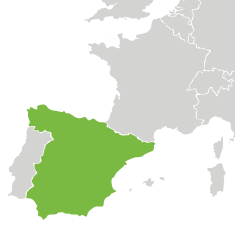 Barcelona Coach Holidays

Search for coach holidays to Barcelona and see how much you can save on coach trips and tours to this pulsating city. Barcelona, the capital of Catalonia, is a cosmopolitan Mediterranean city that incorporates in its urban street pattern Roman remains, medieval districts and the most beautiful examples of Modernism and 20th century avant-garde art.
To take a stroll through the streets of Barcelona is to be surprised at every step. Pedestrian streets in the old districts, green spaces, and a splendid waterfront filled with modern structures all reflect the city's aim of integration. Barcelona has managed to exalt its past without forgetting its commitment to the future. The city has some extraordinary infrastructures dedicated to hosting seminars, symposiums and international competitions. Its exceptional communications network, its Mediterranean climate and its great number of tourist attractions make Barcelona an important business city.
Madrid Coach Holidays
Visitors and residents alike can enjoy the sun, go for walks, go rowing or feed the squirrels in Madrid's large, impeccable parks and gardens. The Retiro Park, once playground of Spanish Monarchs, the Casa de Campo and the Juan Carlos I Park among others make Madrid one of Europe's greenest capitals.
If there is one thing, however, that characterizes Madrid, it is the deep, contagious passion for life reflected in its friendly, welcoming people. Madrid boasts concerts, exhibitions, ballets, select theatre productions, and the latest cinematographic releases. You can sample a wide variety of the finest Spanish and international cuisine or be enchanted by its bars and taverns. These are just some of Madrid's leisure alternatives, alongside tempting shopping in the most traditional establishments and world-famous outlets stocking the finest international brands. If you are looking for a coach holiday to Madrid use the search form to the left and see what deals we have available at the moment. Alternatively give us a call and speak to one of our experienced coach holiday advisers who will help you find your perfect trip to Spain.
Valencia Coach Holidays

Few cities are, like Valencia, able to combine so harmoniously remains from remote periods, as far away as 138 B.C., with the most modern, avant-garde buildings to be erected in the new millennium.
Thanks to its location, Valencia has been the Spanish gateway to the Mediterranean, with the special charm that seaport cities have. The fine sand and crystal waters, the vastness of the open sea, and the proximity of the coastal mountain range lend the Valencian coast a unique appeal.
Seville Coach Holidays

One of the grand cities of Spain, Seville attracts many tourists due to its splendid architecture and interesting attractions. Seville's Cathedral is popular due to its architecture, its tomb of Christopher Columbus and the attractiveness of its noted bell tower (the Giralda). Cross the square and visit the Alcazar, a stunning, well preserved, medieval, Islamic palace. Follow-up with a visit to the grand Plaza de Espana.
Granada Coach Holidays

In Southern Spain on the foot of the Sierra Nevada, at the confluence of three rivers, you can find the small town of Granada. The city stems back to 500 BC. This long history has influenced the exterior of Granada. Islamic design and European tradition form a vista extraordinaire. Moreover, the city has emerged as a fast-paced international city with a variety of cultural activities, prestigious Universities and a vibrant night life.
Spain Tourist Information
Foreign & Commonwealth Office Advice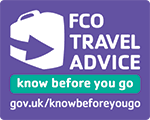 Stay safe overseas, know before you go
Whatever your reason for travelling abroad, you're sure to want a trouble free trip. Many of the things that often go wrong for travellers can be prevented or made less stressful by taking a few simple precautions. So it makes sense to spend a little time getting prepared before you travel, you could save yourself a lot of problems later on.
With this in mind, we are working with the Foreign and Commonwealth Office (FCO) to help British nationals stay safe abroad. The FCO website (www.gov.uk/knowbeforeyougo) offers straightforward travel advice, top tips and up to date country information to help you plan your holiday.
Tips include:
•
Make sure you have valid travel insurance, even if you're only planning a short trip.
•
Visit your GP at least 6 weeks before you travel to get any vaccinations you might need.
•
Read up on your destination, including local laws and customs.
•
Make photocopies of your passport, visas and insurance details and leave a copy with a relative or friend at home.
You can also find handy checklists to use before you set off and whilst you're away. Plus it's worth reading up on what the local British Consulate can do to help you if you run into problems abroad and what they can't do.
For all this and more information, visit the FCO website:
www.gov.uk/knowbeforeyougo
.