Coach Holidays to Spain
We offer great value beach holidays to Spain from the UK by coach or air, including trips to popular coastal destinations like Lloret de Mar, Tossa de Mar and Salou. Discover the best places and cities like Barcelona, Madrid, Seville and Granada with our top class escorted tours of Spain from leading tour operators. Use our search to find the latest coach holiday offers and you will see that our prices on coach trips to Spain are hard to beat!
Discover the Spanish Coast
Mediterranean Spain from the sunny Costa del Sol in the south to the golden beaches of Costa Brava in the north is a home to many popular seaside resorts and hotels, and is a top destination for most British holiday-makers who are searching for cheap and sunny holidays near the beach.
Exploring the Mediterranean coastline you will find many of Spain's popular cities including famous Girona and Barcelona near Costa Brava, Tarragona and Salou in Costa Dorada, Benidorm and Alicante in Costa Blanca and Malaga in Costa del Sol.
Discover the green part of the Northern Spain, the unknown Costa Verde on the Atlantic Coast, where history and nature have remained unspoilt. Here you can embark on a guided excursion into the Picos de Europa, visit city of Bilbao and the wonderful resort of Santander.
With a long summer season, beautiful weather, an amazing range of resorts and hotels, as well as bustling restaurants and outdoor cafes on every coastline, coach trips to the Spanish coast remain a great choice for UK's tourists of all ages, tastes and budgets.
If you decide to visit Spain, we have a great range of cheap package holidays to Spain by coach or air, and no matter which Spanish resort you choose, you will never run out of things to do, so be ready for the Spanish sunshine!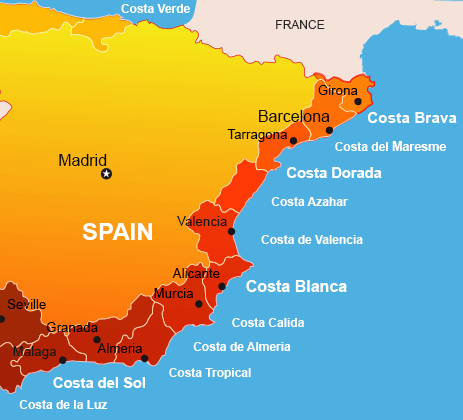 Coach Holidays to Costa Brava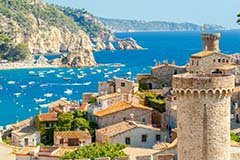 Costa Brava is located on the Mediterranean coast and stretches from northern borders with France to the town of Blanes. The Costa Brava is truly the prettiest of Spain's Costas and is a great destination for all ages. Explore an unspoilt scenery of Costa Brava coastline with a number of Europe's Blue Flag beaches, dramatic cliffs and secluded coves. Have an excursion to the market town of Girona, visit historic Blanes and of course Barcelona, the stylish capital of Catalonia. Enjoy stunning Costa Brava resorts like Lloret De Mar, Tossa De Mar and romantic Roses with our great value package holidays to Spain.
Looking for coach holidays to Costa Brava? Check out our cheap holidays to the top resorts in Costa Brava.
Coach Holidays to Costa de Maresme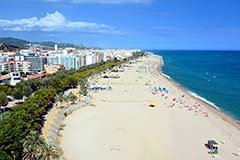 Further south on the coastline of the province of Barcelona we have Costa de Maresme that is usually classified by some tour operators as the southern part of Costa Brava. Enjoy a coach holiday to the beautiful Costa del Maresme, famous for its Mediterranean climate, clear waters, pine groves, promenade and the finest golden beaches as well as popular resorts like Malgrat de Mar, Santa Susanna, Pineda de Mar and Calella. Calella is one of the largest resorts in Costa de Maresme, with an authentic Spanish feel, long promenade and golden sands. It is a great holiday base from which you can explore the wonders of this intriguing region, visit Blanes Market and take a guided tour to vibrant Barcelona.
Coach Holidays to Costa Dorada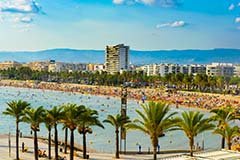 Costa Dorada or "Golden Coast" is a favourite destination with British tourists and is famous for its amazing coastlines, stunning scenery and 92 kilometres of the finest sandy beaches. Salou lies on the southern part of Costa Dorada, and is one of the most attractive resorts along this coastline with its two mile stretch of soft white sand, wide palm lined promenade and wonderful sea views. Discover popular sights around Salou, visit the Roman remains in the historic town of Tarragona, sample local products at Cambrils Market and explore Barcelona.
Coach Holidays to Costa Blanca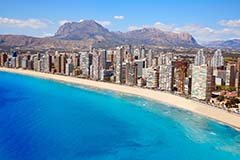 Visit the lovely and unspoilt Costa Blanca, a coastline of white sandy beaches and picturesque fishing villages. Here you can find a slightly calmer way of life with alternative views of rugged misty mountains and lush valleys of orange and lemon groves. Benidorm is a favourite holiday resort in the heart of the Costa Blanca, surrounded by warm sandy beaches and the beautiful clear waters of the Mediterranean. Explore a rich culture of this Spanish region with excursions to Alicante, Guadalest, Altea and Valencia.
Escorted Tours of Spain
Book the best tours to Spain with Coachholidays.com and our award-winning tour operators. See some of Spain's most iconic towns and cities, uncover historical sights and experience the cultural delights on escorted tours of Spain by air and coach.
Looking for More Holidays to Spain?
Whenever you book a holiday to Spain you are sure to see many amazing sights and attractions in this sunny country. If you cannot find a suitable tour to Spain contact us and let our experienced travel agents help you find your perfect holiday to Spain or any other destination in Europe.
See more search options for tours to Spain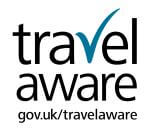 Remember, we are the UK's leading coach holiday website and have excellent value coach holidays to the UK, Europe and more with the widest choice and best prices.
We are working with the Foreign and Commonwealth Office (FCO) to help British nationals stay safe abroad. The FCO website (www.fco.gov.uk/travel) offers straightforward travel advice, top tips and up to date country information to help you plan your holiday. Stay safe overseas, know before you go.
Back to search for holidays to Spain