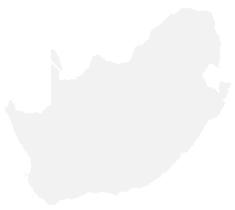 Escorted tours to South Africa
If you are looking for escorted coach touring holidays in South Africa you have come to the right place. At Coachholidays.com we have a wide range of worldwide guided holidays and escorted tours to Africa's best destinations. Our selected escorted tours can fulfil any expectation from holidays in South Africa: magnificent wildlife, beautiful Cape Town, safari adventures, Victoria Falls and many more. There is something almost haunting about Africa and everyone should visit it at least once during their lives.
Today, South Africa is the powerhouse of Africa, the most advanced, broad-based economy on the continent, with infrastructure to match any first-world country.
You can drive on wide, tarred highways all 2 000 kilometres from Musina at the very top of the country to Cape Town at the bottom. Or join the millions of international travellers who disembark at their airports every year.
Cape Town
Cape Town provides a setting for many scenic wonders, magnificent seascapes and panoramic vistas. The beautiful coastal areas of Camps Bay, Clifton, Llandudno, Bantry Bay, Hout Bay and Blouberg surround the breathtaking tranquility of the winelands, Constantia, Stellenbosch, Paarl and Franshhoek.
Cape Town is a city of culture, built on a history that reflects in the architecture, cuisine, music and dance. Together with a warm summer and temperate winter climate and a friendly community, the Western Cape and the Mother City are an ideal holiday destination throughout the year.
Johannesburg

Johannesburg is the largest city in South Africa. Johannesburg is the provincial capital of Gauteng the wealthiest province in South Africa, having the largest economy of any metropolitan region in Sub-Saharan Africa.
The city has a number of museums that preserve the historical as well as cultural artefacts of the country. The history museums, such as the Apartheid Museum and the Hector Pieterson Museum attract tourist from all parts of the world. The city also has several art museums, like the Johannesburg Art Gallery that features South African and European landscape and figurative paintings, the Museum Africa that covers the history of the city of Johannesburg also prove interesting. Gold Reef City- a large amusement park, The Johannesburg Zoo-one of the largest zoo in South Africa is interesting to visit.
Kruger National Park

Kruger National Park is the largest game reserve in South Africa. It covers 18,989 square km and extends 350 km from north to south and 60 km (37 mi) from east to west.
The world-renowned Kruger National Park offers a wildlife experience second to none. At nearly 2 million hectares, it is the largest game reserve in South Africa, stretching 350km along the Mozambican border and is, on average, 60km wide. It is unrivalled in its diversity of species and is a recognised leader in environmental management techniques and policies.
Foreign & Commonwealth Office Advice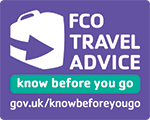 Stay safe overseas, know before you go
Whatever your reason for travelling abroad, you're sure to want a trouble free trip. Many of the things that often go wrong for travellers can be prevented or made less stressful by taking a few simple precautions. So it makes sense to spend a little time getting prepared before you travel, you could save yourself a lot of problems later on.
With this in mind, we are working with the Foreign and Commonwealth Office (FCO) to help British nationals stay safe abroad. The FCO website (www.gov.uk/knowbeforeyougo) offers straightforward travel advice, top tips and up to date country information to help you plan your holiday.
Tips include:
•
Make sure you have valid travel insurance, even if you're only planning a short trip.
•
Visit your GP at least 6 weeks before you travel to get any vaccinations you might need.
•
Read up on your destination, including local laws and customs.
•
Make photocopies of your passport, visas and insurance details and leave a copy with a relative or friend at home.
You can also find handy checklists to use before you set off and whilst you're away. Plus it's worth reading up on what the local British Consulate can do to help you if you run into problems abroad and what they can't do.
For all this and more information, visit the FCO website:
www.gov.uk/knowbeforeyougo
.
Escorted Tours - Our Worldwide Destinations
Visit our world wide destination pages and find more about escorted holidays we have. And don't forget that you can always book cheaper holidays with us, because we do exclusive up to 10% discounts on many holidays from leading escorted tour companies.