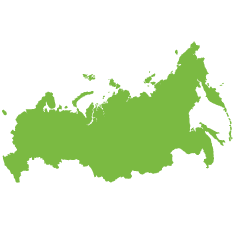 Coach Holidays to Russia
Coach holidays to Russia are on the up as tourism continues to grow in this vast country. Explore Russia's rich and diverse cultural heritage with a coach tour that takes in St Petersburg, Moscow and much more. Use the search form to the left to find discounted coach tours to Russia and the surrounding regions.
Moscow Coach Holidays

One of the popular places of visit in Russia is the capital city of Moscow. Also regarded as one of the most happening cities of the world, it has more to offer in terms of historical forts and great architectural edifices. The city is well connected and has round the clock regional and international transport services. If you're a shop alcoholic, then you have come to the right place for it offers you a wide range of elegant dress materials, extravagant accessories sold under various Russian designer labels. The varied shopping malls of the city also offer you a glimpse of multi cuisine from traditional Russian dishes to Caucasian and not to miss the authentic Mediterranean gastronomical delights with a bottle of Vodka.
St Petersburg Coach Holidays

Also known as 'the city of Tsars', St. Petersburg is one of the greatest historical places of Russia. The vibrant nature seems to be in perfect harmony here combined together with unique heritage buildings and monuments scattered at different places of the city. In fact, the pulsating life of the city is the melting of the ethnic Russian and vibrant European culture. Some of the major tourist spots in St. Petersburg include, the historic Peter & Paul Fortress, Hermitage also known as the 'Winter Palace' is accredited as the largest museum of world and castle of former Russian tsars.
Novgorod Coach Holidays

One of the oldest cities of Russia, Novgorod is regarded as an ancient Slavic city and was believed to be explored in 859, as a trade hub between the then Baltic's to Byzantium. After the foundation of the state of Kievan Rus, Novgorod was accorded prime importance. During the monarch regime various social development activities were carried out by Yaroslav the Wise whose contributions are widely still today. Also in the middle Ages, the place was a thriving centre of art and paintings which have invariably found their expression in many of the ancient churches which truly epitomizes the rich aura of that era.
Golden Ring Cities

It refers to a string of cities located towards the northeast of Moscow formerly known as Zalesye. These towns have been often referred to as open air museums because they are home to unique monasteries, cathedrals, churches and domes of 12th and 18th centuries which make it one of the beautiful cities of the world.
Foreign & Commonwealth Office Advice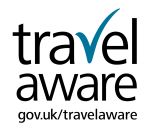 Stay safe overseas, know before you go
Whatever your reason for travelling abroad, you're sure to want a trouble free trip. Many of the things that often go wrong for travellers can be prevented or made less stressful by taking a few simple precautions. So it makes sense to spend a little time getting prepared before you travel, you could save yourself a lot of problems later on.
With this in mind, we are working with the Foreign and Commonwealth Office (FCO) to help British nationals stay safe abroad. The FCO website (www.gov.uk/knowbeforeyougo) offers straightforward travel advice, top tips and up to date country information to help you plan your holiday.
Tips include:
•
Make sure you have valid travel insurance, even if you're only planning a short trip.
•
Visit your GP at least 6 weeks before you travel to get any vaccinations you might need.
•
Read up on your destination, including local laws and customs.
•
Make photocopies of your passport, visas and insurance details and leave a copy with a relative or friend at home.
You can also find handy checklists to use before you set off and whilst you're away. Plus it's worth reading up on what the local British Consulate can do to help you if you run into problems abroad and what they can't do.
For all this and more information, visit the FCO website: www.gov.uk/knowbeforeyougo.