Coach Holidays to Rome
We have some of the best priced holidays to Rome and other popular destinations in Italy. Guided holidays to Italy available from the wide variety of pick up points across the UK. We also offer discounts on some package tours to Italy, so have a look at our offers, give us a call and we will happily book it for you.
Top Sights to See in Rome
Rome, the 'eternal city' is one of the world's most visited cities attracting 7 to 10 million people each year. Past and present side by side, there is so much to see and do. Rome is a historian and architect's heaven, as well as beach loving folk. Rome's history is visible everywhere you turn: fountains, piazzas, temples, churches and museums filled with priceless art and artefacts.
Looking for specific tours to Europe?
If you cannot find a suitable tour to Italy contact us and let our experienced travel agents help you find your perfect holiday to any destination abroad.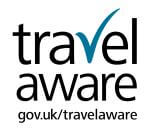 Remember, we are the UK's leading coach holiday website and have excellent value holidays to the UK, Europe and more with the widest choice and best prices.
We are working with the Foreign and Commonwealth Office (FCO) to help British nationals stay safe abroad. The FCO website (www.fco.gov.uk/travel) offers straightforward travel advice, top tips and up to date country information to help you plan your holiday. Stay safe overseas, know before you go.
Back to search for trips to Rome