Coach Holidays to Portugal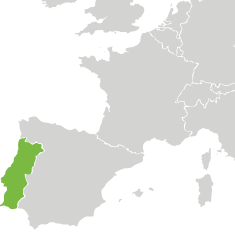 Portugal is a charming holiday location of friendly people and a great climate with a wide choice of coach holiday destinations. Coach holidays and tours to Portugal are popular throughout the year owing mainly to the great weather. Whether you are looking for a coach holiday to Lisbon, Porto, Sintra or elsewhere you are sure to enjoy this gem of a country. One of the smallest countries in Europe, Portugal is bordered by the Atlantic Ocean to the west and Spain to the east. Coach holidays to Portugal often take in parts of Spain so if you are looking for a multi centre coach tour then these may appeal to you. We are the UK's number 1 coach holiday web site offering unrivalled discounts and special offers so search for your ideal coach trip to Portugal using the search form to the left or alternatively give us a call and see what availability we have departing from your local area.
Lisbon Coach Holidays

Lisbon is a city of neighborhoods and each one has something to offer the tourist. Although a great town for walking, Lisbon is very hilly and we recommend taking the electrified streetcars when possible. Be sure to visit Castelo de São Jorge, Biaxa, Alfama, and the banks of the River Taugus. Spend an afternoon in Belem visiting the Age of Navigators Monument, Torre de Belem, and the Mosteiro dos Jeronomos - a tour of the cloisters is worthwhile. Coach holidays to the Lisbon offer a superb variety of excursions and the white sandy beaches along the coast provide the opportunity to relax and soak up the sun.
Porto Coach Holidays

The original home of port wine, winding streets, an interesting old town that is a World Heritage Site -Porto beckons. Be sure to visit the wine lodges in Gaia (on the south side of the River Duoro, south of the Dom Luis bridge). Henry the Navigator was born in Porto and the city had a minor role in "The Discoveries". The Church São Francisco is well worth a visit for its Baroque decorations.
Sintra Coach Holidays

Sintra, set in beautiful rolling hills, is a historic town replete with a royal palace. The shops offer many delights, especially art and decorative tiles. Many travelers consider Sintra the highlight of a visit to Portugal. It is nice, but expect crowds. Sintra is a popular pre-cruise or post-cruise tour stop. You will enjoy your visit more if you avoid the late morning and lunchtime "cruise" crowds.
Foreign & Commonwealth Office Advice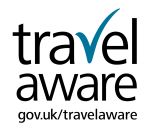 Stay safe overseas, know before you go
Whatever your reason for travelling abroad, you're sure to want a trouble free trip. Many of the things that often go wrong for travellers can be prevented or made less stressful by taking a few simple precautions. So it makes sense to spend a little time getting prepared before you travel, you could save yourself a lot of problems later on.
With this in mind, we are working with the Foreign and Commonwealth Office (FCO) to help British nationals stay safe abroad. The FCO website (www.gov.uk/knowbeforeyougo) offers straightforward travel advice, top tips and up to date country information to help you plan your holiday.
Tips include:
•
Make sure you have valid travel insurance, even if you're only planning a short trip.
•
Visit your GP at least 6 weeks before you travel to get any vaccinations you might need.
•
Read up on your destination, including local laws and customs.
•
Make photocopies of your passport, visas and insurance details and leave a copy with a relative or friend at home.
You can also find handy checklists to use before you set off and whilst you're away. Plus it's worth reading up on what the local British Consulate can do to help you if you run into problems abroad and what they can't do.
For all this and more information, visit the FCO website: www.gov.uk/knowbeforeyougo.