Coach Holidays to Poland
Search for coach tours to Poland and Tatra Mountains, enjoy a superb holiday in this increasingly popular country. Poland coach tours are centred around the cities, many of which have UNESCO World Heritage Site status. Whether you are looking for a coach trip to Krakow, Zakopane, Warsaw or one of the other smaller Polish cities you are sure to enjoy this charming destination which is getting better and better as the years go by. Many of our coach tours to Poland take in other european regions such as Bavaria so you can include more than one destination on your holiday. Use the search form to see what tours and trips we have available.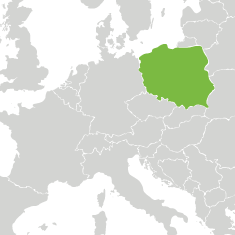 Krakow Coach Holidays

If you have time to visit just one town in Poland, it should be Krakow. The town's setting is attractive and its Old Town, a UNESCO World Heritage Site, is both well preserved and enchanting.
Warsaw Coach Holidays

Warsaw's Old Town is a UNESCO World Heritage Site and is the center of tourism in the city. Although much of the original Old Town has been rebuilt and is a modern creation, it is an attractive and interesting destination. The city's architecture reflects years of communist rule but continues to improve.
Gdansk Coach Holidays

Gdansk can be visited as a day trip from Warsaw. Many tourists consider Gdansk an interesting place to visit and it has gained notoriety as the center of the Solidarity movement. Gdansk's Old Town is quite charming.
Torun Coach Holidays

Often compared to Krakow but considerably smaller, friendlier, and less touristy, Torun's Old Town is, also, a UNESCO World Heritage Site.
Zamosc Coach Holidays

Zamosc, yet another Polish town with UNESCO World Heritage status, is off the radarscope of most tourists. It is an interesting town that deserves your attention, if you are in the area.
Foreign & Commonwealth Office Advice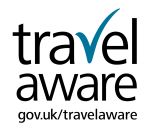 Stay safe overseas, know before you go
Whatever your reason for travelling abroad, you're sure to want a trouble free trip. Many of the things that often go wrong for travellers can be prevented or made less stressful by taking a few simple precautions. So it makes sense to spend a little time getting prepared before you travel, you could save yourself a lot of problems later on.
With this in mind, we are working with the Foreign and Commonwealth Office (FCO) to help British nationals stay safe abroad. The FCO website (www.gov.uk/knowbeforeyougo) offers straightforward travel advice, top tips and up to date country information to help you plan your holiday.
Tips include:
•
Make sure you have valid travel insurance, even if you're only planning a short trip.
•
Visit your GP at least 6 weeks before you travel to get any vaccinations you might need.
•
Read up on your destination, including local laws and customs.
•
Make photocopies of your passport, visas and insurance details and leave a copy with a relative or friend at home.
You can also find handy checklists to use before you set off and whilst you're away. Plus it's worth reading up on what the local British Consulate can do to help you if you run into problems abroad and what they can't do.
For all this and more information, visit the FCO website: www.gov.uk/knowbeforeyougo.