Coach Holidays to Paris
Paris
Paris is a city of romance and culture, a capital of fashion and a haven for food lovers. Paris is a remarkable place that has preserved the countless number of historical buildings, sites and monuments. Most of its leading heritage sites are available for public viewing. Apart from the art and historical aspect of Paris, it is a melting pot of people and lifestyles. You will be sure to fall in love with the Parisian style of life. Cafes, bars and restaurants line every street of this elegant city offering a unique ambience and a glimpse of one of the most sophisticated social societies in the world.

Bon Voyage !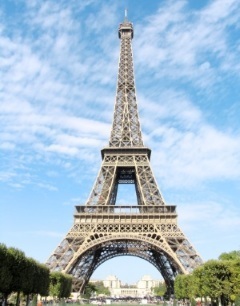 Bargain coach trips to Paris from the UK
If you are planning to visit this fantastic city for sightseeing or just to enjoy the unique Parisian atmosphere of, search for the cheap coach holidays to Paris and get the best deals at Coachholidays.com.
Coach trips to Paris are available from most departure points around the UK (over 500 departure points) with all the leading coach operators such as Leger Holidays, Shearings Holidays, Gold Crest Holidays and many more. To find the best coach trips to Paris use the search to the left selecting your date of departure and departure point, or you can check out our best coach holidays to Paris below specially selected for you. If you are looking for excitement near Paris for all family have a look at our coach holidays to Disneyland Paris with attractions to suit all ages. We have a wide range of coach trips to Paris in 2017 - 2018, range from short breaks to lengthier tours that take in the best of Paris and other fantastic destinations in France.
Paris Coach Tour Highlights
Coach tours to Paris provide the greater opportunity to visit a wide range of attractions and places of interest. Tourist attractions in Paris are amongst the best in the world. If you are interested in a coach holiday to Paris Exploring the 20 arrondissements (districts), you will discover many sites that are a must see when visiting Paris. The most popular attractions in and around Paris are:
- The Eiffel Tower

- The Louvre

- The Sacré Coeur

- Notre Dame

- The Arch de Triomphe

- Palace of Versailles

- Sainte Chapelle

- Cruise on the Seine

- Disneyland Paris

- The Pantheon

- Avenue des Champs Elysees

- Place de la Concorde

- Remains of the Bastille

- The Catacombs of Paris

- Chateau de Malmaison

- Moulin Rouge




Read more information below about the best places of interest and attractions that you can visit on a coach holiday to Paris.

Whenever you choose a coach holiday or coach tour to Paris you are sure to find plenty to see and do. If you cannot find a suitable coach trip to Paris contact us and let our experienced coach holiday operators help you find your perfect coach holiday.
The Eiffel Tower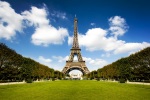 One of the world's iconic structures is the Eiffel Tower. Built in 1889 for the Universal Exhibition and to celebrate the Centennial of the French Revolution, the Eiffel Tower has become the symbol of Paris.
The Louvre

The Louvre, world renowned museum containing some of the world's most valued artistic works such as the Mona Lisa, alongside other collections of architecture, furniture, sculpture and historical artefacts.
The Arch de Triomphe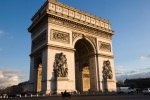 The Arch de Triomphe's construction was brought about by Napoleon Bonaparte to commemorate their victory at Austerlitz. The arch stands at 51 metres tall, with inscriptions of the names of the fallen generals of that battle and is also the tomb of an unknown soldier representing all those who died in the World Wars.
Notre Dame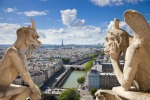 Notre Dame, a Gothic 12th century cathedral a place for meditation and worship as well as educational tours of its architectural, religious and artistic history.
The basilica Sacré Coeur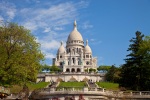 The basilica Sacré Coeur is a place of pilgrimage, religious and architectural history as well as it being the highest point in montmarte
Seine River Cruise

Taking a river cruise down the Seine is a great way of seeing Paris. Practically every building of note in Paris is on the Seine or within a short distance, giving you an excellent view of the best of Paris
The Palace of Versailles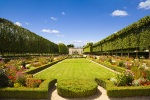 The Palace of Versailles is about 30-40 minutes outside Paris but it is well worth a visit on a coach trip to Paris. This vast palace is a museum to french history and is a sumptuous palace set in stunning gardens and a must see when visiting Paris
Foreign & Commonwealth Office Advice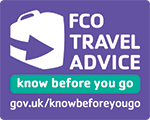 Stay safe overseas - know before you go
Whatever your reason for travelling abroad, you're sure to want a trouble free trip. Many of the things that often go wrong for travellers can be prevented or made less stressful by taking a few simple precautions. So it makes sense to spend a little time getting prepared before you travel, you could save yourself a lot of problems later on.
With this in mind, we are working with the Foreign and Commonwealth Office (FCO) to help British nationals stay safe abroad. The FCO website (www.gov.uk/knowbeforeyougo) offers straightforward travel advice, top tips and up to date country information to help you plan your holiday.
Tips include:
•
Make sure you have valid travel insurance, even if you're only planning a short trip.
•
Visit your GP at least 6 weeks before you travel to get any vaccinations you might need.
•
Read up on your destination, including local laws and customs.
•
Make photocopies of your passport, visas and insurance details and leave a copy with a relative or friend at home.
You can also find handy checklists to use before you set off and whilst you're away. Plus it's worth reading up on what the local British Consulate can do to help you if you run into problems abroad and what they can't do.
For all this and more information, visit the FCO website:
www.gov.uk/knowbeforeyougo
.
Paris Travel Guide
Coach holidays to France
Whenever you choose a coach holiday / coach trip to Paris you are sure to see many sights and attractions in and around this amazing city to provide a memorable holiday experience. If you cannot find a suitable coach trip to the Paris contact us and let our experienced operators help find your perfect break. If coach holidays to Paris are not for you we have a wide range of coach holidays and trips that take in other areas of France that may be of interest.
Remember, we are the UK's leading coach holiday website and have excellent value coach trips to Paris with the widest choice and best prices from the UK.