Coach Holidays to Ostend
Lovely Ostend located on the beautiful and scenic Flemish coast is Belgium's most popular seaside resort. Well known for its wide sandy beach, spacious promenade and cosy seafront cafes. Ostend is a top year-round destination for our coach holidays. Use the search to find our latest offers for your next short break to Ostend and other popular towns in Belgium.
More about Ostend
Coach trips to Ostend provide the opportunity to experience its many attractions.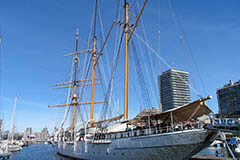 Ostend Coach Tour Highlights
Mercator
This ship once used to be an educational ship of the Belgian Merchant Fleet and is now used as a museum.
St Petrus and Paulus Church
This wonderful Neo-Gothic church was built in the late 19th century and houses beautiful stained glass windows. It also is surrounded by restaurants and coffee shops to enjoy the view.
Atlantic Wall Museum
If you are interested in both WWI and WWII history than Atlantic Wall Museum is worth a visit during your coach holidays to Ostend or the Belgian coast. Also you can walk through the bunkers and trenches of well preserved defensive line section in the Atlantic Wall Open Air Museum near Ostend.
Museumschip Amandine
This museum inside a small fishing boat is all about the fishing history. The exhibition gives you a good idea of how people used to work on the Icelandic trawler.
Whenever you choose a coach holiday to Ostend you are sure to see many sights and attractions at this amazing county. If you cannot find a suitable coach holidays to Belgium contact us and let our experienced travel agents help you find your perfect coach trips to Belgium or any other destination in Europe.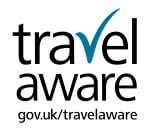 Remember, we are the UK's leading coach holiday website and have excellent value coach holidays to the UK, Europe and more with the widest choice and best prices.
We are working with the Foreign and Commonwealth Office (FCO) to help British nationals stay safe abroad. The FCO website (www.fco.gov.uk/travel) offers straightforward travel advice, top tips and up to date country information to help you plan your holiday. Stay safe overseas, know before you go.
Back to search for trips to Ostend