Norway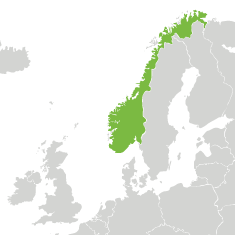 Search for coach holidays to Norway and find discounted deals on coach trips and tours to Europe's northernmost country where you will find a diverse range of cities and regions to visit. Norway is famed for its mountains, spectacular fjord coastline and stunning Northern Lights offering a wide array of natural beauty. Norway also has a wealth of incredible Architecture and offers a wide variety of Arts from museums to the opera, something to suit every taste
If you're looking for a coach holiday that offers you a real Scandinavian experience then you're in the right place! Why not take a trip to the well known city of Bergen, the original capital of Norway known as 'The gateway to the Norwegian Fjords' or visit Oslo, the new capital city with its wide range of buildings, museums and monuments. The stunning city of Lillehammer hosts Europe's biggest open air museum showing off the very best of Norwegian art and architecture! Whatever you decide you are sure to find Norway a captivating holiday destination. Give us a call and see how much you can save on a coach holiday to Norway, alternatively use the search form to the left and see what tours and trips we have available at the moment.
Oslo

Oslo is the biggest city in Norway, and has been the country's capital since 1814. The Goverment and Parliament are located here, and at the end of Oslo's main street, Karl Johans gate, you find the Royal Palace.
Oslo has a great location at the head of the Oslo Fjord, surrounded by forested hills. The city is a great destination for those who enjoy outdoor activities.
Even in the city centre, the nearest park is never more than a few blocks away. A ten-minute boat ride from the centre takes you to lovely beaches on the Oslo Fjord islands. In the winter Oslo has hundreds of kilometers of cross-country trails within the city boundries, in addition to eight ski centres.
Stavanger

Stavanger is located on the south-western coast of Norway. This city of approximately 115,000 inhabitants is one of the most prosperous cities in the country and, at the same time, still holds on to its Old World charm. The topography of this region consists mainly of small islands, deep fjords and sandy beaches.
Bergen

Bergen is located on the south-western coast of Norway. This city of approximately 245,000 inhabitants is the largest Norwegian port and also one of the largest ports in Europe. The topography of the region is quite varied with some of the most beautiful fjords in the country on one side, and on the other side, the city is flanked by seven hills.
Oslo Opera House

The Norwegian National Opera and Ballet, and the national opera theatre in Norway operate through the Oslo Opera House. All their musical dramas, ballets and operas are played out here. The structure stands right in the centre of Oslo in Bjørvika. The total area of the Opera House is 38,500 m² with includes 1,100 rooms. The main auditorium can accommodate up to 1364 people at a time. King Harald V of Norway inaugurated it in April 12, 2008, which was attended by all national leaders, and other Royal people like Chancellor Angela Merkel of Germany and Queen Margrethe II of Denmark.
Foreign & Commonwealth Office Advice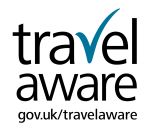 Stay safe overseas, know before you go
Whatever your reason for travelling abroad, you're sure to want a trouble free trip. Many of the things that often go wrong for travellers can be prevented or made less stressful by taking a few simple precautions. So it makes sense to spend a little time getting prepared before you travel, you could save yourself a lot of problems later on.
With this in mind, we are working with the Foreign and Commonwealth Office (FCO) to help British nationals stay safe abroad. The FCO website (www.gov.uk/knowbeforeyougo) offers straightforward travel advice, top tips and up to date country information to help you plan your holiday.
Tips include:
•
Make sure you have valid travel insurance, even if you're only planning a short trip.
•
Visit your GP at least 6 weeks before you travel to get any vaccinations you might need.
•
Read up on your destination, including local laws and customs.
•
Make photocopies of your passport, visas and insurance details and leave a copy with a relative or friend at home.
You can also find handy checklists to use before you set off and whilst you're away. Plus it's worth reading up on what the local British Consulate can do to help you if you run into problems abroad and what they can't do.
For all this and more information, visit the FCO website: www.gov.uk/knowbeforeyougo.