Escorted Coach Holidays to New Zealand
If you are looking for escorted holidays and tours to New Zealand from UK you have come to the right place. At Coachholidays.com we have a wide range of discounted worldwide holidays and escorted tours to the best destinations of New Zealand from leading escorted tour operators.
New Zealand has seen a huge rise in tourism over the last 10-15 years. The Lord of the Rings trilogy of films were all shot in New Zealand showcasing its breath-taking beauty which resulted in a surge of tourism to the country. It is easy to see why as New Zealand offers incredible scenery and stunning vistas and a combination of escorted holiday types all rolled into one. New Zealand has beautiful beaches, holiday islands, vibrant cities, lush green forests and glacial mountains. Escorted coach holidays to New Zealand are becoming increasingly popular as more and more people want to enjoy the scenic beauty in this wonderful country.
Traveler can combine a coach holiday to New Zealand to include Australia which would truly be a holiday of a lifetime! Use the search form to find your perfect coach tour to New Zealand and see how much you can save. We have escorted coach holidays that tour both the north and south islands so check out our offers and realise your dream coach holiday now.
Auckland Coach Holidays

The Auckland metropolitan area or Greater Auckland, in the North Island of New Zealand, is the largest and most populous urban area in the country with over 1.3 million residents, 31 percent of the country's population.
Wherever you visit in Auckland, you are never far from breathtaking scenery, beautiful beaches, invigorating walks, idyllic holiday islands, outstanding food and wine, great shopping and exciting nightlife. Auckland has so much to see and do, there's plenty of entertainment for a few hours, a few days or a few weeks.
Wellington Coach Holidays

Wellington is the capital of New Zealand, situated at the southwestern tip of the North Island between Cook Strait and the Rimutaka Range. The Wellington Urban Area is the major population centre of the southern North Island and ranks as New Zealand's third most populous urban area with 381,900 residents.
Wellington, New Zealand's capital city, has so much to offer. Set on the edge of a stunning harbour and surrounded by rolling hills, it's a city waiting to be explored.
Christchurch Coach Holidays

Christchurch is the largest city in the South Island of New Zealand, and the country's second-largest urban area. It is midway down the South Island's east coast, just north of Banks Peninsula which itself, since 2006, lies within the formal limits of Christchurch.
It is a place where its residents continue to enjoy a healthy, active lifestyle amidst a natural environment world-renowned for its beauty. A growing cosmopolitan ambience also adds a touch of excitement without overt flashiness. Everywhere there is an understated elegance that speaks of times gone by and promises a future where anything is possible.
Foreign & Commonwealth Office Advice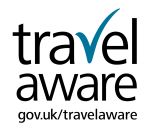 Stay safe overseas – know before you go
Whenever you choose to book a coach trip to New Zealand you are sure to have a great time and take some amazing memories away with you from your holiday. If you cannot find a suitable coach holiday to New Zealand on our website contact us and our experienced advisers will help find your perfect break.

We are working with the Foreign and Commonwealth Office (FCO) to help British nationals stay safe abroad. The FCO website (www.fco.gov.uk/travel) offers straightforward travel advice, top tips and up to date country information to help you plan your holiday.
Tips include:
•
Make sure you have valid travel insurance, even if you're only planning a short trip.
•
Visit your GP at least 6 weeks before you travel to get any vaccinations you might need.
•
Read up on your destination, including local laws and customs.
•
Make photocopies of your passport, visas and insurance details and leave a copy with a relative or friend at home.
You can also find handy checklists to use before you set off and whilst you're away. Plus it's worth reading up on what the local British Consulate can do to help you if you run into problems abroad – and what they can't do.

For all this and more information, visit the FCO website: www.fco.gov.uk/travel.
Escorted tours - our worldwide destinations
Visit our world wide destination pages and find more about escorted holidays we have. And don't forget that you can always book cheaper holidays with us, because we do exclusive up to 10% discounts on many holidays from leading escorted tour companies.