Coach Holidays to Luxembourg
Find the cheapest coach trips to Luxembourg from the UK. Whether you are looking for a coach holiday to Clervaux in the Ardennes or a coach trip to Luxembourg City or maybe looking for a european coach tour that takes in Luxembourg then use the search form to find our best coach holiday offers. We are the UK's number 1 coach holiday web site with thousands of cheap coach holiday offers to all the major european destinations available throughout the year from local departure points around the country. We also have a number of great deals on coach holidays to the Luxembourg Christmas Markets this winter, with many discounted trips available.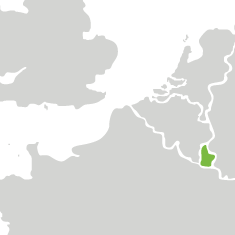 Luxembourg City Coach Holidays

Looking for a coach trip to Luxembourg? Use the search form to find our best offers on coach trips and holidays to Luxembourg City. Luxemburg is divided in five parts. They are different and characterised by the hills of Ardennes, the rocks of Mullerthal, the Moselle Valley and the zone of the red rocks.
The city has a population of about 76,000 inhabitants and is the capital of the Grand Duchy of Luxembourg. It has an altitude of 408 meters above the sea level. The singular characteristic is its multi-lingualism. In fact, people speak Luxembourgish, French and German. Its tranquillity opposes to the frenetic political activities: in fact people is peaceful and gentle. The enormous traffic noise of big cities is not comparable to the calmness of Luxembourg.
Adolphe Bridge
This bridge conjoins the Royal Boulevard with Liberty Avenue. The arch-shaped structure was built in 1903 and has become a national monument ever since.
Grand Ducal Palace
This palace in the heart of Luxembourg is the official stat residence of the Duke of Luxembourg. Built 1817 the palace provides fine architecture and imposing design.
Notre Dame Cathedral
The cornerstone was laid in 1613. The late gothic clerical building provides an impressive nave with tall columns, a marvellous organ and wonderful stained-glass.
Luxembourg American Cemetry and Memorial
This cemetery is a reminder of the over 5,000 soldiers who died in the Battle of Bulge 1944.
Clervaux Coach Holidays

Clervaux is a town in the northernmost district of Luxembourg. This old town of approximately 1,800 inhabitants lies within the Ardennes, a forest-covered area spreading over Belgium, Luxembourg and even some parts of France. Clervaux is located in a narrow valley at the banks of the River Clerve. The surrounding hills are covered with thick forests and the region enjoys a moderate climate. Find coach trips to Clervaux and the Ardennes region by using the search form on the left.
Foreign & Commonwealth Office Advice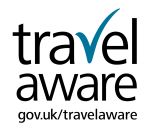 Stay safe overseas, know before you go
Whatever your reason for travelling abroad, you're sure to want a trouble free trip. Many of the things that often go wrong for travellers can be prevented or made less stressful by taking a few simple precautions. So it makes sense to spend a little time getting prepared before you travel, you could save yourself a lot of problems later on.
With this in mind, we are working with the Foreign and Commonwealth Office (FCO) to help British nationals stay safe abroad. The FCO website (www.gov.uk/knowbeforeyougo) offers straightforward travel advice, top tips and up to date country information to help you plan your holiday.
Tips include:
•
Make sure you have valid travel insurance, even if you're only planning a short trip.
•
Visit your GP at least 6 weeks before you travel to get any vaccinations you might need.
•
Read up on your destination, including local laws and customs.
•
Make photocopies of your passport, visas and insurance details and leave a copy with a relative or friend at home.
You can also find handy checklists to use before you set off and whilst you're away. Plus it's worth reading up on what the local British Consulate can do to help you if you run into problems abroad and what they can't do.
For all this and more information, visit the FCO website: www.gov.uk/knowbeforeyougo.