Coach Holidays to Italy
Discover top holiday destinations with our escorted tours of Italy. Coach holidays to Lake Garda, Lake Como, Venice, Florence and Rome have been the most popular choice with our holiday-makers from UK for over many years. We have a great range of fantastic package holidays to Italy with some discounts only available when you book with us!
Coach Holidays to Italian Lakes
The Italian lakes are without equal in Europe, from the rugged beauty of azure blue Lake Como, to the Mediterranean feel of Lake Maggiore with its beautiful Borromean Islands, or the largest of the lakes, Lake Garda, with its fjord like northern shores. Rising above Lake Garda are the soaring peaks of the Dolomites, an area of outstanding natural beauty. Discover one of Italy's best kept secrets, the hidden gem Lake Orta, probably one of the most entrancing places you will ever visit.
More About Holidays to Italy
Italy is home to three of the most magical cities in Europe: Florence, the City of Art and birthplace of the Renaissance; Venice, with treasures like St. Marks and the Bridge of Sighs; and Rome, the Eternal City, which captivates the imagination like no other city can. Enjoy these classical cities and many more on our fabulous holidays. Admire the rolling hills, dotted with vineyards and olive groves, medieval villages and hilltop castles in Tuscany and Umbria. Or why not explore the charming little towns, with cobbled streets and quaint buildings on the Italian Riviera or the dramatic scenery, found around Sorrento and the Amalfi Coast. The choice is yours! With special offers and discounts throughout the year our Italian coach holiday are hard to beat!
Best Places to Visit in Italy
Looking for More Holidys in Europe?
Whenever you book a holiday to Italy you are sure to see many sights and attractions at this amazing county. If you cannot find a suitable tour to Italy contact us and let our experienced travel agents help you find your perfect holiday to Italy or any other destination in Europe.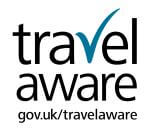 Remember, we are the UK's leading coach holiday website and have excellent value holidays to the UK, Europe and more with the widest choice and best prices.
We are working with the Foreign and Commonwealth Office (FCO) to help British nationals stay safe abroad. The FCO website (www.fco.gov.uk/travel) offers straightforward travel advice, top tips and up to date country information to help you plan your holiday. Stay safe overseas, know before you go.
Back to search for holidays to Italy