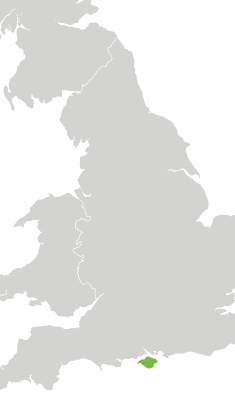 Isle of Wight Coach Holidays
Coach tours to the Isle of Wight are available throughout the year leaving from local local departure points around the UK. We have hundreds of coach trips to the Isle of Wight so call now or use the search form on the left to find your perfect coach holiday to the Isle of Wight now. Isle of Wight coach holidays are available throughout 2017 with great deals on offer at Easter, throughout the spring and over the summer holidays. Each season has its own special charm. The long, hot days of summer attract hundreds of visitors to the coastal resorts to enjoy sailing or a traditional seaside holiday. The island boasts 60 miles of spectacular coastline, with picturesque coves and beautiful bays of golden sand with safe bathing. You'll be tempted to explore the countryside at all times of the year, following the many paths and trails that reveal the refreshing greens and golds of spring, the vibrant tints of autumn or the magically frosted pastel hues of a winter's morning. Aside from being an internationally renowned centre for sailing, the island offers countless opportunities to pursue every kind of sport activity. From fishing to golf and windsurfing to flying there is something for everyone so whatever you are looking for from your coach holiday you are sure to find it on the Isle of Wight.

This diamond-shaped isle is a treasure trove of historic and prehistoric interest. Dinosaurs, ancient tribes, Romans and monarchs throughout the ages have left behind a fascinating trail into the past. The island was once a frequent haunt of many eminent and historically important people, including Charles Dickens, Lewis Carroll, J M W Turner, Henry VIII and Queen Victoria.
Isle of Wight




Only minutes away from the mainland and so easy to reach - yet the Isle of Wight is a world apart. This diamond-shaped island has a magic all of its own - and is one of the UK's sunniest and warmest places. Measuring 23 miles by miles, the Island lies just off England's South Coast. But no passport is needed for the short sea crossing - and once you've landed on the Island everything is within easy reach.
Boasting award-winning beaches, unspoilt and spectacular scenery and a rich historical heritage, there are attractions, activities and adventures to suit visitors of all ages and nationalities. Discover picturesque villages, spectacular cliffs, downland, sandy beaches, rich farmlands, creeks, marshland, river valleys, and a rich diversity of wildlife, flora and fauna. Just a few reasons why a coach tour to the Isle of Wight would be a great choice for your coach holiday this year.
More than half the Island is an Area of Outstanding Natural Beauty, with 500 miles of award-winning public footpaths and bridleways, while almost 30 miles of its seashore is Heritage Coast.
There are an amazing number of attractions on the Isle of Wight for a place that measures only 23 miles by miles. The Isle of Wight has over 60 places to visit with plenty of things to to do come rain or shine! There are fun parks with thrilling rides, animal and bird sanctuaries, carnivals and festivals to delight visitors of all ages.
Wherever you go on the Isle of Wight you will see evidence of a fascinating past, going back to the time of the dinosaurs. Roman villas, medieval castles, historic houses and exhibitions reflect life in a bygone age. No holiday is complete without a visit to queen Victoria's favourite seaside home, the magnificent Osborne House, given to the nation by King Edward V11. Children love to journey back to prehistoric times, looking at fossils and life-sized animated models at the Island's dinosaur museums. Maritime heritage can be discovered at a number of museums, with displays of pirate gold and silver, and countless artefacts recovered from shipwrecks.
The Isle of Wight is the perfect place to enjoy a relaxing break, at any time of year. It is a stunning Island boasting unspoilt scenery and a wealth of fascinating attractions. For the energetic, there are plenty of sports facilities, including windsurfing, sailing and paragliding. And for those who prefer to unwind and explore, there's so much to discover.
If you cannot find a suitable coach tour to the Isle of Wight, call us now and one of our experienced coach holiday operators will help you find a perfect coach trip to the Isle of Wight.
Popular UK & Ireland destinations
Whenever you choose a coach holiday or coach tour to Isle of Wight you are sure to find plenty to see and do. If you cannot find a suitable coach tour to Isle of Wight contact us us and let our experienced coach holiday operators help you find your perfect coach holiday to Channel Islands.
Remember, we are the UK's leading coach holiday website and have excellent value coach holidays to the UK and Ireland with the widest choice and best prices.