Coach Holidays to Ireland
Search for coach holidays to Ireland and find the cheapest coach tours to Ireland's best destinations such as Dublin, Cork and Limerick. We have hundreds of coach holidays to Ireland leaving from departure points around the UK throughout the year so whether you are looking for a summer coach tour around Ireland or maybe a christmas coach trip to Dublin we are sure to have a holiday to suit your budget and taste. Use the search form on the left or call us now to see how much you can save on your perfect coach holiday to Ireland.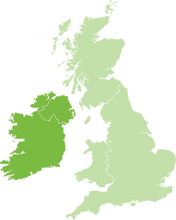 Dublin Coach Holidays

The capital of the Republic, Dublin is one of Europe's coolest capital cities. The city pulsates with energy thanks to its excellent restaurants, chic boutiques, legendary pubs, beautiful art galleries, verdant urban parks, elegant architecture fascinating and turbulent history, as well as its unique scenic location perched at the edge of the Irish Sea. Use the search form on the left to find your perfect coach tour to Dublin, we have great deals on coach trips to Dublin departing from local pick up points around the UK. If you cannot find your perfect coach holiday to Dublin call us now and see if one of our experienced operators can find a special offer for you.
Belfast Coach Holidays
Belfast is legendary for its excellent nightlife, this is one city that knows how to have a good time. But beyond the pubs, bars and nightclubs, Belfast is also one of Europe's most exciting city break destinations with critically acclaimed restaurants, smart boutique hotels and top shopping. We have a wide choice of coach holidays to Belfast with trips departing throughout the year from the leading coach operators. Call us or use the search form on the left to find a coach tour to Belfast now.
Cork Coach Holidays

Affectionately known as the "People's Republic of Cork", Ireland's southern gem enjoys a vastly different flavour to Dublin. Cork is a free-spirited spot with a rich cultural heritage, reflected in its position as the 2005 European Capital of Culture. And with a top gourmet reputation, excellent shops, fabulous food markets and chic bars, the city is a winner for a city break. Coach tours to Cork are available throughout the year with leading coach operators, we have a number of great coach trips to Cork and the surrounding area.
Limerick Coach Holidays

County Limerick offers varied landscapes, from the mountains of Ballyhoura to the tidal estuary of the River Shannon. Adare, Ireland's prettiest village is located here. There are many attractions to explore, from Lough Gur, the habitat of Neolithic Man, to King John's Castle, built in 1210 and one of the finest examples of Norman architecture, to the Wildlife Park and pet farms. Several activities are popular in the area including golfing, horse riding, walking, and fishing. We have coach tours departing to Cork throughout the year, call us or use the search form on the left to find your perfect coach trip to Cork.
Killarney Coach Holidays

County Kilkenny is the medieval capital, and the best-presented Norman city. It offers an abundance of historic sites, abbeys, churches, forest parks, and natural wonders. Kilkenny is a national centre for crafts and design, using several mediums of art, which can be viewed by visiting the many studios. There are exhibitions and museums, gardens, guided tours, greyhound racing, golf, and a wide variety of leisure centers. We have a wide choice of coach tours and trips to Killarney leaving from departure points around the UK, call us or use the search form to find your perfect coach holiday to Killarney now.
Foreign & Commonwealth Office Advice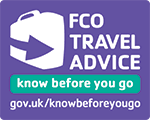 Stay safe overseas, know before you go
Whatever your reason for travelling abroad, you,re sure to want a trouble free trip. Many of the things that often go wrong for travellers can be prevented or made less stressful by taking a few simple precautions. So it makes sense to spend a little time getting prepared before you travel, you could save yourself a lot of problems later on.
With this in mind, we are working with the Foreign and Commonwealth Office (FCO) to help British nationals stay safe abroad. The FCO website (www.gov.uk/knowbeforeyougo) offers straightforward travel advice, top tips and up to date country information to help you plan your holiday.
Tips include:
•
Make sure you have valid travel insurance, even if you,re only planning a short trip.
•
Visit your GP at least 6 weeks before you travel to get any vaccinations you might need.
•
Read up on your destination, including local laws and customs.
•
Make photocopies of your passport, visas and insurance details and leave a copy with a relative or friend at home.
You can also find handy checklists to use before you set off and whilst you,re away. Plus it's worth reading up on what the local British Consulate can do to help you if you run into problems abroad and what they can't do.
For all this and more information, visit the FCO website:
www.gov.uk/knowbeforeyougo
.