Coach Holidays to Hungary
Hungary is a small land locked country in the centre of Europe offering a good mix of holiday destinations. If you are looking for the Great Outdoors then a coach trip to Lake Balaton would be an ideal choice. The nice resorts and shallow waters of the lake make this a great destination for a family holiday. If you are looking for a coach trip with a city vibe then the pretty capital, Budapest, would be an excellent choice. An alternative city coach holiday destination would be the southern city of Szeged. Use the search form on the left to find your perfect coach trip to Hungary. With regular departures from the UK we are sure to have a coach holiday to suit your tastes. If you cannot find a suitable holiday give us a call and our experienced coach holiday advisers may be able to find an appropriate Hungary coach trip.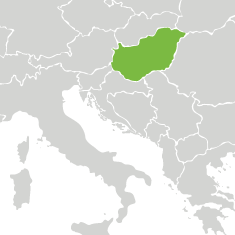 Budapest Coach Holidays

The capital of Hungary is a great destination for a coach tour if you are looking for a city break with culture, a dynamic feel and plenty to see and do. Coach tours and trips to Budapest are available from leading coach operators with local departure points in the UK. The city known as Budapest actually consists of three cities: Óbuda, the oldest section, with Celtic and Roman ruins on the Buda side of the Danube; Buda in the gently rolling hills on the western bank, famous for its historic Castle Hill and beautiful residential area; and bustling Pest with its shopping, government and commercial districts on the flat plain of the east bank. United in 1873, Budapest is renowned as the location of one of the most beautiful World Heritage sites.
The visitor will find side by side the remains of fortresses and buildings from Roman times, still operating Turkish baths, Gothic and Baroque buildings, and the incredibly rich Art Nouveau architectural heritage. Use the search form on the left to find cheap coach tours to Budapest and enjoy a great holiday in this vibrant city.
Szeged Coach Holidays

Szeged is called the "Sunny City" with 2100-hour sunshine per year. It is the biggest city of the Southern Great Plain, situated at the confluence of the rivers Tisza and Maros.
After the great floods of the "Blonde Tisza" in 1879, a well-planned new city was built. There are many wonderful buildings in Eclectic and Art Nouveau style. The traditional sparkling cultural atmosphere and the good schools of Szeged nurtured many a great writer, poet and scientist. The Nobel-prize laureate Albert Szent-Györgyi gained global renown when he separated pure vitamin C from paprika, the spice of Szeged.
Kecskemét Coach Holidays

Kecskemét is famous far and wide for the Kecskemét apricot brandy, the colourful Art Nouveau buildings decorated with ceramics and the Kodály method of musical education.
Fancy Palace, Kecskemét The famous buildings around the wide, impressive Kossuth Square are: the tile-roofed Town Hall, the 600 year-old Franciscan church of St. Nicholas, and the Great Church. The Cifrapalota (Fancy Palace), ornamented with colourful floral patterns, is an outstanding example of Hungarian Art Nouveau architecture. Inside, the works of Hungarian painters of the 19th and 20th centuries are displayed. If you are interested in a coach tour to Kecskemet use the search form on the left to find our best deals.
Lake Balaton Coach Holidays

Lake Balaton coach tours are becoming ever more popular as more people discover this delighful area of Hungary. The "Hungarian Sea", is the people's name for the 50 mile long lake with silky green-yellow water in the middle of Transdanubia. Lake Balaton is one of Hungary's most precious treasures and most frequented resort. It is the largest lake in Central Europe. At its center, the depth is 52.5 ft. The southern shores are ideal for small children because of the shallow water. On the north shore the water gets deeper immediately. The summer water temperature of around 80 °F is warmer than the air in the morning and in the evening. The water and the silky mud of the lake are very good remedies for nervous complaints, anemia and nervous fatigue.
Rich vineyards in the region produce an assortment of excellent wines that go very well with the delicious local food. Large numbers of inns and restaurants welcome guests from home and abroad. A coach tour to Lake Balaton would be a fantastic choice for the whole family offering something for all ages, use the search form on the left to see how much you can save on a coach holiday to Lake Balaton now.
Foreign & Commonwealth Office Advice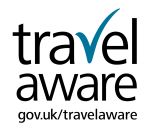 Stay safe overseas, know before you go
Whatever your reason for travelling abroad, you're sure to want a trouble free trip. Many of the things that often go wrong for travellers can be prevented or made less stressful by taking a few simple precautions. So it makes sense to spend a little time getting prepared before you travel, you could save yourself a lot of problems later on.
With this in mind, we are working with the Foreign and Commonwealth Office (FCO) to help British nationals stay safe abroad. The FCO website (www.gov.uk/knowbeforeyougo) offers straightforward travel advice, top tips and up to date country information to help you plan your holiday.
Tips include:
•
Make sure you have valid travel insurance, even if you're only planning a short trip.
•
Visit your GP at least 6 weeks before you travel to get any vaccinations you might need.
•
Read up on your destination, including local laws and customs.
•
Make photocopies of your passport, visas and insurance details and leave a copy with a relative or friend at home.
You can also find handy checklists to use before you set off and whilst you're away. Plus it's worth reading up on what the local British Consulate can do to help you if you run into problems abroad and what they can't do.
For all this and more information, visit the FCO website: www.gov.uk/knowbeforeyougo.