Escorted Tours to Greece
Discover the magnificent ruins of ancient Greece with our great value escorted tours to historic and mythical Greece. Start your Greece holiday with a short flight to Athens where you see one of the most famous sights in the world, the Parthenon and the Acropolis. Join an escorted coach tour that introduce you to the history of ancient Greeks as you visit main archaeological sites in Delphi and Olympia. Apart from escorted coach and air holidays we also offer cruise holidays to Greece. So you can enjoy the most famous Greek Islands like Santorini, Corfu and Mykonos with a luxury cruise ship.
Athens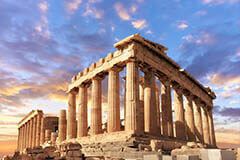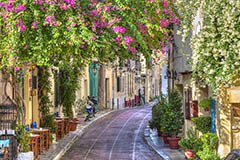 Enjoy wandering lovely tree lined streets of the Plaka. This pleasant area in Athens filled with restaurants, bars and endless shopping opportunities. And just in the middle of the city on the top of large hill lies the famous ancient ruins of Greece, the Parthenon and the Acropolis. With all those archaeological museums, cultural monuments, art galleries and even ancient gardens, you will be surprised how many things you can see on a guided tour of Athens.
Recomended Tours to Greece
Looking for more European holidays?
If you cannot find a suitable tour to Greece contact us and let our experienced travel agents help you find your perfect holiday to any destination in Europe.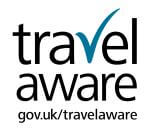 Whenever you choose to book a coach trip to Greece you are sure to have a great time and take some amazing memories away with you from your holiday in this popular area of southeastern Europe with thousands of islands throughout the Aegean and Ionian seas. If you cannot find a suitable coach holiday to Greece on our website contact us and our experienced advisers will help find your perfect break.
We are working with the Foreign and Commonwealth Office (FCO) to help British nationals stay safe abroad. The FCO website (www.fco.gov.uk/travel) offers straightforward travel advice, top tips and up to date country information to help you plan your holiday. Stay safe overseas, know before you go.
Back to search for holidays to Greece