Coach Holidays to Greece
Book discounted coach tours and trips to Greece with coachholidays.com and save money on holidays to Greece this year. Find the cheapest coach holidays to popular destinations in Greece and the Greek islands. Greece is one of the world's most popular tourist destinations, ranking in the world's top 20 countries. According to the Greek Ministry of Tourism, the nation received more than 22 million visitors in 2014, a large number for a small country of 11 million. Visitors are drawn to the country's beaches and reliable sunny summer weather, its nightlife, historical sites and natural beauty.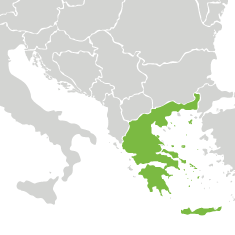 Athens Coach Holidays

Modern Athens is a major European city, vibrant and safe, where history meets with comfort and fascination. The Acropolis is one of the world's famous landmarks and Greece's history and culture, combined with nightlife, a wonderful climate, traditional cuisine and renowned Greek hospitality are just some of the countless attractions.
Rhodes Coach Holidays

The City of Rhodes lies on the Greek island in the south-eastern Aegean, close to the coast of Turkey. The city of Rhodes is one of the biggest municipalities of all the Greek islands with a population of 60,000.
It is the cultural and financial centre of the area and mixes a rich historical past with a lively present. The medieval aspects, fortified behind impressive walls, merge perfectly with the cosmopolitan air of a modern resort with hotels, broad streets, elegant stores and most developed tourist infrastructures in Greece.
Alonissos Coach Holidays

Alonissos is a tranquil region in Sporades, Greece with several other islands included in the municipality of Alonissos, which is made up of limestone. With a population of approximately 3,000 people, Alonissos is an excellent tourist destination offering the Old World Greek charm.
Areopoli Coach Holidays

Areopoli, a landscape engraved on the rocks, is a traditional town in Mani, Greece. This charming town is named after Ares, the Greek God of war, and has a population of about one thousand inhabitants. Distinguished by its landscape and architectural style, Areopoli is definitely worth a visit.
The region experiences a Mediterranean climate with scorching hot summers and mild winters. It remains dry and sunny for a major part of the year, but the heat is tempered by seasonal winds known as Meltemi. Rainfall is scarce and is not well distributed.
Foreign & Commonwealth Office Advice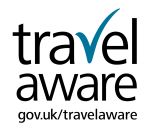 Stay safe overseas, know before you go
Whatever your reason for travelling abroad, you're sure to want a trouble free trip. Many of the things that often go wrong for travellers can be prevented or made less stressful by taking a few simple precautions. So it makes sense to spend a little time getting prepared before you travel, you could save yourself a lot of problems later on.
With this in mind, we are working with the Foreign and Commonwealth Office (FCO) to help British nationals stay safe abroad. The FCO website (www.gov.uk/knowbeforeyougo) offers straightforward travel advice, top tips and up to date country information to help you plan your holiday.
Tips include:
•
Make sure you have valid travel insurance, even if you're only planning a short trip.
•
Visit your GP at least 6 weeks before you travel to get any vaccinations you might need.
•
Read up on your destination, including local laws and customs.
•
Make photocopies of your passport, visas and insurance details and leave a copy with a relative or friend at home.
You can also find handy checklists to use before you set off and whilst you're away. Plus it's worth reading up on what the local British Consulate can do to help you if you run into problems abroad and what they can't do.
For all this and more information, visit the FCO website: www.gov.uk/knowbeforeyougo.