Holidays to Granada
Admire Granada with our great value coach tours to Spain. Enjoy hand-picked hotels and other beautiful towns like Seville, Cardoba or Valencia, as well as a luxury travel with award-winning tour operators. We also offer cheap coach holidays to the Spanish Coast, staying at popular coastal resorts of Lloret de Mar, Tossa de Mar and Salou.
More about Granada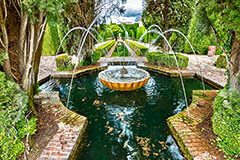 Things to do in Granada
Alhambra
First thing you want to see in Granada is the Alhambra Palace. This Arabesque palace and fortress was constructed during the 14th century and now it is one of the most visited sites in Europe. It is highly recommended to take guided tour of the vast Alhambra complex and it is advised to book entry tickets in advanced when booking escorted tour of Spain.
Generalife
The Generalife was the summer palace for Sultan of Granada and it is part of the Alhambra complex. Gardens, fountains, architecture – everything is amazing about that unique landmark.
Albayzin
Albayzin is a district of Granada that retains the narrow winding streets and architecture of its Arabian past. Enjoy walking along the scenic walkways looking for a good views of the Alhambra and Sierra Nevada. But for the most spectacular views you can go to the Mirador de San Nicolas. This is most famous viewpoint to watch the sunset over the town and the mountains.
Whenever you choose a coach holiday to Granada you are sure to see many sights and attractions at this amazing city. If you cannot find a suitable holidays to Spain contact us and let our experienced travel agents help you find your perfect tour to Spain or any other destination in Europe.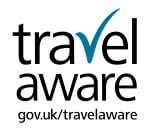 Remember, we are the UK's leading coach holiday website and have excellent value coach holidays to the UK, Europe and more with the widest choice and best prices.
We are working with the Foreign and Commonwealth Office (FCO) to help British nationals stay safe abroad. The FCO website (www.fco.gov.uk/travel) offers straightforward travel advice, top tips and up to date country information to help you plan your holiday. Stay safe overseas, know before you go.
Back to search for trips to Granada