Coach Holidays to Finland
Search for coach holidays to Finland and find discounted coach tours and trips to Finland's finest holiday destinations. We have a number of exciting coach tours to Finland, whether you want to meet a herd of reindeer in Lapland, take a coach trip to the Aland Isles or visit the charming city of Helsinki. Our coach tours to Finland depart from all the major UK airports with trips taking place from the winter through to the summertime.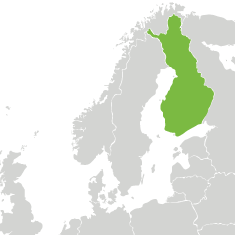 Helsinki Coach Holidays

Coach tours to Helsinki, find the best deals on coach trips to Helsinki, Finland. For many travellers, Helsinki is main attraction and touring Helsinki will take no more than two days. The Lakelands provide beautiful scenery and an abundance of water sports. Lapland is a unique experience featuring almost endless forest that is consider that last true wilderness in Europe.
Lapland Coach Holidays

Search for coach tours to Lapland and find discounted coach trips to Lapland, Finland. Lapland is a beautiful wilderness area that should be explored only with an experienced guide. You will find the land of the Midnight Sun quite enchanting, but not without its challenges.
Aland Isles Coach Holidays

Coach tours and trips to the Aland Isles, Finland. A chain of islands off the Coast of Finland, the Åland Isles are known for fishing and tourism. The islands were originally Swedish (and most of the residents speak Swedish), became part of Russia, were transferred to Finland and, finally, granted autonomy by Finland in 1917. There are over 6,000 islands in the Åland Archipelago, a remote though beautiful area. The archipelago's only sizable town, Mariehamn, is on the main island.
Foreign & Commonwealth Office Advice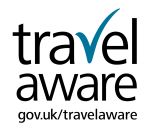 Stay safe overseas, know before you go
Whatever your reason for travelling abroad, you're sure to want a trouble free trip. Many of the things that often go wrong for travellers can be prevented or made less stressful by taking a few simple precautions. So it makes sense to spend a little time getting prepared before you travel, you could save yourself a lot of problems later on.
With this in mind, we are working with the Foreign and Commonwealth Office (FCO) to help British nationals stay safe abroad. The FCO website (www.gov.uk/knowbeforeyougo) offers straightforward travel advice, top tips and up to date country information to help you plan your holiday.
Tips include:
•
Make sure you have valid travel insurance, even if you're only planning a short trip.
•
Visit your GP at least 6 weeks before you travel to get any vaccinations you might need.
•
Read up on your destination, including local laws and customs.
•
Make photocopies of your passport, visas and insurance details and leave a copy with a relative or friend at home.
You can also find handy checklists to use before you set off and whilst you're away. Plus it's worth reading up on what the local British Consulate can do to help you if you run into problems abroad and what they can't do.
For all this and more information, visit the FCO website: www.gov.uk/knowbeforeyougo.