Czech Republic Coach Holidays
The Czech Republic is a source of recreation, fascination and beautiful landscapes in the heart of Eastern Europe. In addition to its wonderful countryside, it offers numerous, gorgeous towns. With their medieval flair and astonishing architectonic achievements they invite you to taken endless walks across cobbled pavements. The historic importance of the Czech Republic is evident within its marvellous castles, rich museums and well-preserved and superb structures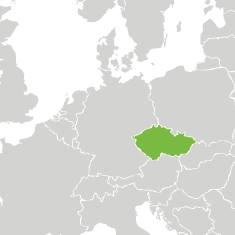 Prague

Prague is the Capital of the Czech Republic. Situated on the Vltava River it has been an important political, economical and cultural joint in Eastern Europe since its first settlements. The 'Golden City' has always been associated with the arts thus artists from all over the world are magically attracted by this town. The historic Prague was made a World Heritage Site in 1992 and ever since it has been the most popular tourist destination in Europe.
Carlsbad

Founded in the 14th Century due to the discovery of thermal springs Carlsbad lies in West Bohemia at the confluence of Tepla and Ohre. The architectonic monuments stem back to the early 18th century when the area lived a period of plentitude.
Pilsen

Pilsen is a city in western Bohemia. Besides its world-known beer it is also known as an untouched gem in the Czech Republic. With its gorgeous, historic market square it offers medieval flair.
Budweis

The city of České Budějovice, also known as Budweis, is the largest city in South Bohemia and the cultural and political Capital of this area. Founded 1265 it is, self-evidently, not only famous for its world-renowned brewery but also for its significant ancient sites and rich history.
Spa Towns

There are numerous mineral springs on the Czech territory which have been used for medicinal purposes since the early 15th century. Located in picturesque natural landscapes, Czech spa towns are attractive for both their urbanistic layout and their unique spa architecture. Some spa houses even boast elaborate original furnishings.
The Magic of Castles and Chateaux

The Czech lands boast an extraordinarily high number of cultural monuments. Over 2,000 preserved castles and chateaux represent an important part of the national cultural heritage, both in terms of their number and in terms of their historical and artistic value; their significance transcends national borders, and more than a few of these structures are important even in the global cultural context.
Religious Sites

Religious sites and places of pilgrimage are a great part of architectural heritage of the Czech Republic. Although most of the churches, monasteries, chapels and pilgrimage places are Roman-Catholic, there also are many Jewish and Orthodox Christian sights. Religious architecture has gone through more than a thousand years' development.
Foreign & Commonwealth Office Advice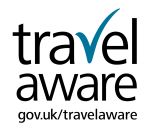 Stay safe overseas, know before you go
Whatever your reason for travelling abroad, you're sure to want a trouble free trip. Many of the things that often go wrong for travellers can be prevented or made less stressful by taking a few simple precautions. So it makes sense to spend a little time getting prepared before you travel, you could save yourself a lot of problems later on.
With this in mind, we are working with the Foreign and Commonwealth Office (FCO) to help British nationals stay safe abroad. The FCO website (www.gov.uk/knowbeforeyougo) offers straightforward travel advice, top tips and up to date country information to help you plan your holiday.
Tips include:
•
Make sure you have valid travel insurance, even if you're only planning a short trip.
•
Visit your GP at least 6 weeks before you travel to get any vaccinations you might need.
•
Read up on your destination, including local laws and customs.
•
Make photocopies of your passport, visas and insurance details and leave a copy with a relative or friend at home.
You can also find handy checklists to use before you set off and whilst you're away. Plus it's worth reading up on what the local British Consulate can do to help you if you run into problems abroad and what they can't do.
For all this and more information, visit the FCO website: www.gov.uk/knowbeforeyougo.