Coach Holidays & Escorted Tours to Croatia
Exceptional escorted tours to Croatia by air and coach. Explore the delights of Croatia and Dalmatian coast with clear blue waters of the Adriatic. Enjoy the best of Istrian Riviera, visit Dubrovnik and travel to the most beautiful Plitvice Lakes National Park.
Dubrovnik
Plitvice Lakes National Park
Looking for more European holidays?
If you cannot find a suitable tour to Croatia contact us and let our experienced travel agents help you find your perfect holiday to any destination in Europe.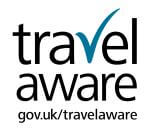 Whenever you choose to book a coach trip to Croatia you are sure to have a great time and take some amazing memories away with you from your holiday in this popular area of Dalmatian Coast. If you cannot find a suitable coach holiday to Croatia on our website contact us and our experienced advisers will help find your perfect break.
We are working with the Foreign and Commonwealth Office (FCO) to help British nationals stay safe abroad. The FCO website (www.fco.gov.uk/travel) offers straightforward travel advice, top tips and up to date country information to help you plan your holiday. Stay safe overseas, know before you go.
Back to search for holidays to Croatia