Coach Holidays to Croatia
After several decades of unrest, Croatia is once again on the rise to a desired tourist destination. The marvellous coastline, medieval villages and numerous islands offer everything you are looking for in a Mediterranean country: sun, history and delicious cuisine. The vast cultural backgrounds Croatia is built upon are ancient Greek and Roman settlements. The arc-shaped country provides a magnificent Adriatic coast, ancient seaports and a beautiful landscape all across. In addition to this, the special atmosphere to the villages, scenic beauty and the Mediterranean climate make Croatia one of the world's tourist hotspots.
Zagreb Coach Holidays

Croatia's capital is situated on the north-west and it is the largest city of the country. Its advantageous location provides excellent connectivity to both Western Europe as well as the Mediterranean countries. The city was first mentioned in 100AD as a Roman town. Due to this historic backdrop, the city has been developing culturally at a fast pace.
Split Coach Holidays

The second-largest City of Croatia, Split, is located on the shores of the Mediterranean coast and is connected to several peninsulas of the Country. The city is supposed to be over 1,700 years old, dating back to ancient Greeks who have been the first settlers in the region. The rough landscapes of rocky surfaces and mountains combined with the sandy beaches offer a marvellous vista.
Istrian Peninsula Coach Holidays

The peninsula of Istria is located in northern part of Croatia, bordering Slovenia and Italy. The rocky coasts, mountainous interior and lush meadows offer a beautiful, multifaceted landscape. The climate of the region ranges from Continental in the inland to Mediterranean at the coast. The long, diverse history and the influence of different peoples and ethnicities over time have shaped the face of this unique region in architecture and culture, offering a vast amount of history and beauty to dive in.
Dubrovnik Coach Holidays

The Old City of Dubrovnik was made a UNESCO World Heritage Site in 1979. The magnificent cityscape made up of several small southern-style houses is located on southern most part of Dalmatia at the Adriatic Sea. The City is the favourite destination of Croatia. The city has always been based on maritime trade, rivalling with Venice for hegemony. Owing to its international connections the city strived in development and gained wealth and strength along the way.
Rab Coach Holidays

The beautiful island of Rab is a gem located just a few miles off-shore of Croatia. As part of both the Roman and Byzantine Empire, the island has been a crucial trading post in the Mediterranean area and still is until today. Owing to its tradition-steeped background the marvellous island has hugely striven in cultural developments.
Foreign & Commonwealth Office Advice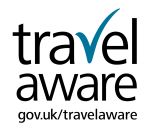 Stay safe overseas, know before you go
Whatever your reason for travelling abroad, you're sure to want a trouble free trip. Many of the things that often go wrong for travellers can be prevented or made less stressful by taking a few simple precautions. So it makes sense to spend a little time getting prepared before you travel, you could save yourself a lot of problems later on.
With this in mind, we are working with the Foreign and Commonwealth Office (FCO) to help British nationals stay safe abroad. The FCO website (www.gov.uk/knowbeforeyougo) offers straightforward travel advice, top tips and up to date country information to help you plan your holiday.
Tips include:
•
Make sure you have valid travel insurance, even if you're only planning a short trip.
•
Visit your GP at least 6 weeks before you travel to get any vaccinations you might need.
•
Read up on your destination, including local laws and customs.
•
Make photocopies of your passport, visas and insurance details and leave a copy with a relative or friend at home.
You can also find handy checklists to use before you set off and whilst you're away. Plus it's worth reading up on what the local British Consulate can do to help you if you run into problems abroad and what they can't do.
For all this and more information, visit the FCO website: www.gov.uk/knowbeforeyougo.