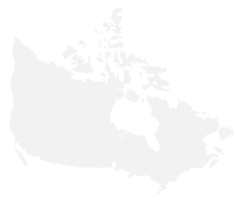 Coach Holidays to Canada
If, you are looking for escorted holidays and tours to Canada from UK you have come to the right place. At Coachholidays.com we have a wide range of discounted worldwide escorted holidays and guided tours to the best destinations of Canada from leading escorted tour operators.
Search for coach holidays to Canada and find discounted coach tours to Canada's finest regions and cities. We have a variety of coach tours departing from major UK airports to Vancouver, The Rockies, Toronto, Niagra Falls and many more great destinations in Canada. Canada is a vast country with breathtaking scenery, vibrant cities and a number of amazing sights and attractions. From the Atlantic on the east coast through central Canada to Victoria and Vancouver on the Pacific west coast we offer a number of great coach holidays taking in the best Canada has to offer.
Find more escorted tours to Canada at Tour & Explore.
Niagra Falls Coach Holidays

Search for coach tours to Niagra Falls and find cheap Niagra Falls coach trips departing from the UK. The Canadian "Horseshoe" Niagara Falls are 180 feet high (60 meters) and they are 2,500 feet (833 meters) wide. The depth of the Niagara River below the "Horseshoe" Niagara Falls is 180 feet (60 meters) and as deep as Niagara Gorge walls are high.
The huge volume of water that rapidly flows over the "Horseshoe" Falls causes the rushing waters of the Niagara River to appear green in colour. Definitely worth a visit!
Toronto Coach Holidays

Search for coach tours to Toronto and find cheap Toronto coach trips departing from the UK. Toronto is the largest city in Canada and the provincial capital of Ontario. It is located on the north-western shore of Lake Ontario.
Toronto is a clean, safe, cosmopolitan city with a wonderful network of parks, recreational, and cultural facilities. Toronto is the home of four professional sports teams and the third largest English-speaking theatre district in the world, behind New York and London. One of the world's most ethnically diverse cities, it is home to more than 80 ethnic communities from Africa, Asia, and Europe. Toronto is also the business centre of Canada.
Vancouver Coach Holidays

Search for coach tours to Vancouver and find cheap coach trips to the city of Vancouver departing from the UK. Vancouver is a coastal city and major seaport located in the Lower Mainland of southwestern British Columbia, Canada. Surrounded by water on three sides and nestled alongside the Coast Mountain Range, Vancouver is the largest city in the province of British Columbia with over half a million residents and one of the mildest climates in Canada. Home to spectacular natural scenery and a bustling metropolitan core, Vancouver will be home to the Olympic and Paralympic Winter Games in 2010. Whether just relaxing in a park or bike riding around the seawall, there is always something to do in Vancouver.
The Rockies

Search for coach tours to The Rockies and find cheap canadian rockies coach trips departing from the UK. The Canadian Rockies comprise the Canadian segment of the North American Rocky Mountains range. The southern end in Alberta and British Columbia borders Idaho and Montana of the USA. The northern end is at the Liard Plain in British Columbia.
The Rocky Mountains of Canada are a vast land - filled with inspiring scenery, wildlife, a multitude of recreational activities for all ages and a lot of unique opportunities for everyone.
Foreign & Commonwealth Office Advice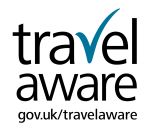 Stay safe overseas, know before you go
Whatever your reason for travelling abroad, you're sure to want a trouble free trip. Many of the things that often go wrong for travellers can be prevented or made less stressful by taking a few simple precautions. So it makes sense to spend a little time getting prepared before you travel, you could save yourself a lot of problems later on.
With this in mind, we are working with the Foreign and Commonwealth Office (FCO) to help British nationals stay safe abroad. The FCO website (www.gov.uk/knowbeforeyougo) offers straightforward travel advice, top tips and up to date country information to help you plan your holiday.
Tips include:
•
Make sure you have valid travel insurance, even if you're only planning a short trip.
•
Visit your GP at least 6 weeks before you travel to get any vaccinations you might need.
•
Read up on your destination, including local laws and customs.
•
Make photocopies of your passport, visas and insurance details and leave a copy with a relative or friend at home.
You can also find handy checklists to use before you set off and whilst you're away. Plus it's worth reading up on what the local British Consulate can do to help you if you run into problems abroad and what they can't do.
For all this and more information, visit the FCO website: www.gov.uk/knowbeforeyougo.
Escorted Tours - Our Worldwide Destinations
Visit our world wide destination pages and find more about escorted holidays we have. And don't forget that you can always book cheaper holidays with us, because we do exclusive up to 10% discounts on many holidays from leading escorted tour companies.