Coach Holidays to Brussels
Multicultural city of Brussels is a great destination for a coach break. Apart from its famous chocolate and thousands types of beers, Brussels has enough art, architecture, parks and other tourist attractions to keep you well entertained during your coach holidays to Belgium.
More about Brussels
The city of Brussels might be the most international city in the whole of Europe. Not only is it the de facto capital of the EU but also home to numerous organizations, politicians and diplomats. This international, polyglot influence keeps the city at the pulse of time. Its beautiful old town centre far off from this stunning velocity of development, offers countless small cafes and restaurants amidst beautiful decorated buildings. A couch tour to Brussels will offer a huge list of sites and attractions to fill your itinerary. Here are but a few highlights of a Brussels coach holiday.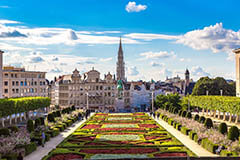 Brussels Coach Tour Highlights
Grand - Place
Narrow cobbled streets lead to the vast Grand-Place, an UNESCO World Heritage Site and the economic and social heart of Brussels since the Middle Ages with its beautiful decorated houses and the impressive Hotel de Ville.
Manneken - Pis
The statue of a urinating boy is a symbol of irreverence and Bruxellois self-mockery. Throughout the year it is decorated with different costume
Belgian Comics Strip Centre
This museum displays the history of Belgian comic strips complemented by modern cartoons and temporary exhibitions
Atomium
Built for the 1958 World Fair this model of an oxygen molecule provides for a panoramic view of Brussels.
Mini - Europe
The whole of Europe in only one day can be seen right here in this miniature park.
Whenever you choose a coach holiday to Brussels you are sure to see many sights and attractions at this amazing city. If you cannot find a suitable coach holidays to Belgium contact us and let our experienced travel agents help you find your perfect coach trips to Belgium or any other destination in Europe.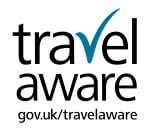 Remember, we are the UK's leading coach holiday website and have excellent value coach holidays to the UK, Europe and more with the widest choice and best prices.
We are working with the Foreign and Commonwealth Office (FCO) to help British nationals stay safe abroad. The FCO website (www.fco.gov.uk/travel) offers straightforward travel advice, top tips and up to date country information to help you plan your holiday. Stay safe overseas, know before you go.
Back to search for trips to Brussels