Coach Holidays to Belgium
Belgium coach trips and tours from the UK
Search coach holidays to Belgium and find discounted coach tours and trips to Belgium's finest destinations such as the capital Brussels and other great cities such as Brugge, Ghent and Antwerp. Belgium coach holidays are available from local departure points across the UK with leading coach operators. Situated between Holland and France, Belgium offers a number of historic cities, lively nightlife, great restaurants and a string of other attractions for tourists to enjoy. Famous for Belgian chocolate, waffles, beer and lace, Belgium is a great destination for a coach holiday. We also have a number of great deals on coach holidays to the Belgium Christmas Markets this winter with discounts on the chrismas market in Brussels.
2015 coach trips to Belgium are available now so if you are planning a trip to Belgium next spring or summer use the search form to find deals suitable for you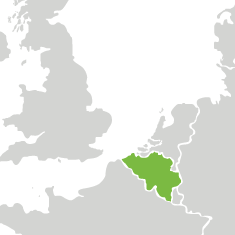 Brugge Coach Holidays

Find cheap coach holidays to Brugge using the search form to the left where you can get the best Brugge coach tours and trips available. Considered by some to be the "Venice of the North", Brugge has a well-maintained historic core that has been named a UNESCO World Heritage Site. Once the leading trading center of Europe and the world's richest city, today's slow paced Brugge is a tourist's delight. Brugge is compact and made for walking, boating, wandering, and relaxing. Be sure to see the Belfry and the Memling Museum.
Brussels Coach Holidays

To find cheap coach holidays to Brussels use the search form to the left where you can get the best Brussels coach tours and trips available. Although in existence for over a thousand years, Brussels remains a cosmopolitan and cultured city. Tourist Brussels starts with the Grand Place (Grote Markt), which will lead you to notice the the Gothic and Classical architectures of the city's churches and palaces (Palais des Nation, Royal Palace, and House of Parliament). Art is prominent in Brussels and a visit to the Royal Museum of Fine Art is a must. Finally, remember the saying, "if you are in Brussels, you must try the Mussels".
Ghent Coach Holidays

For cheap coach tours to Ghent use the search form to the left where you can find great deals on Ghent coach holidays. Ghent is an industrial city with an interesting, compact medieval core. The Old Town is one that is worth your time if you have seen Brugge and Brussels Be sure to see the Castle of the Counts of Flanders, the Belfry, and the Cloth Hall. See the Cathedral of Saint Bavo for its beauty and the art that it contains.
Antwerp Coach Holidays

To search for cheap coach holidays to Antwerp use the form to the left where you can find great deals on coach tours to Antwerp. Antwerp's trade eventually eclipsed that of Brugge and the city is now the second largest port in Europe. Antwerp is a large, working, industrial city focused on the trade of its port. In its historic center, a mixture of architectural styles lends charm to the city and its diamond district lends allure. Be sure to see the gothic Cathedral of Our Lady, the Plantin Moretus Museum, and the Diamond Museum.
Ostend Coach Holidays

Located directly at the Belgium Atlantic coast, Ostend is known as 'The Queen of the Belgian sea-side resorts', not only because the Belgium Royal Family spend their holidays here but also because of its impressive beauty. Ostends well-preserved architecture of will strike you as much as its hospitable people and small markets all across the narrow streets.
Foreign & Commonwealth Office Advice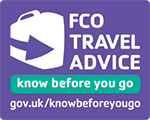 Stay safe overseas, know before you go
Whatever your reason for travelling abroad, you're sure to want a trouble free trip. Many of the things that often go wrong for travellers can be prevented or made less stressful by taking a few simple precautions. So it makes sense to spend a little time getting prepared before you travel, you could save yourself a lot of problems later on.
With this in mind, we are working with the Foreign and Commonwealth Office (FCO) to help British nationals stay safe abroad. The FCO website (www.gov.uk/knowbeforeyougo) offers straightforward travel advice, top tips and up to date country information to help you plan your holiday.
Tips include:
•
Make sure you have valid travel insurance, even if you're only planning a short trip.
•
Visit your GP at least 6 weeks before you travel to get any vaccinations you might need.
•
Read up on your destination, including local laws and customs.
•
Make photocopies of your passport, visas and insurance details and leave a copy with a relative or friend at home.
You can also find handy checklists to use before you set off and whilst you're away. Plus it's worth reading up on what the local British Consulate can do to help you if you run into problems abroad and what they can't do.
For all this and more information, visit the FCO website:
www.gov.uk/knowbeforeyougo
. Or if you prefer, call the 24 hour FCO travel advice line on 0845 850 2829