Coach Holidays to Austria
Search coach holidays to Austria and find discounted coach tours and trips to Austria's finest holiday destinations. Austria coach holidays are available throughout the year from local departure points across the UK with a number of leading coach operators. Austria is a beautiful country with cultural centres such as Vienna and Salzburg to breathtaking resorts in the Alps such as Innsbruck. Austria coach holidays are popular with tourists looking for a lakes and mountains style holiday wanting outdoor adventure, family fun and stunning scenic beauty. The cities offer a wealth of historical and cultural attractions to enjoy from Salzburg, the birthplace of Mozart, to the Ringstrasse in Vienna which is home to many outstanding museums, galleries and historic places of interest. We also have a number of great deals on coach holidays to the Austrian Christmas Markets this winter.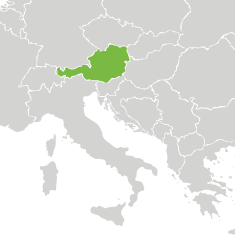 Salzburg Coach Holidays

Search for coach tours to Salzburg and find discounted coach trips to the city of Salzburg, Austria. The capital of the province of Salzburg is the fourth-biggest city in Austria and, with its Baroque cupolas and churches, towered by the famous Hohensalzburg fortress, known as one of the most beautiful towns of the world.

The Illyrians gave the name "Iuvavum" ("seat of the Gods") to the city and the Celts and the Romans adopted it. In 696 the history of today´s city began, when St. Rupert founded the Abbey of St. Peter and Nonnberg Abbey. Under the rule of the Archdukes , the religious sovereigns of the country, the Fortress of Hohensalzburg was built and at the same time it became a Baroque residence. In 1816 Salzburg became a part of Austria and in 1920 capital of the Austrian province.
Vienna Coach Holidays

Search for coach tours to Vienna and find discounted Vienna coach trips. Vienna features glorious palaces, beautiful architecture, music (especially classical but other forms are well developed here), and an Arts Quarter offering world-class museums and galleries. You will want to focus your visit on the "historic center" and, especially, the Ringstrasse, which surrounds Vienna's Old Town. Many of the city's best sights are inside or on the the two and half mile long road, which replaced the city walls and battlements that once protected Vienna's core. You will not want to hurry your tour of the "Ring" and its wonderful buildings. There is much to see and do in addition to admiring Vienna's historic, architectural treasures.
Innsbruck Coach Holidays

Search for coach tours to Innsbruck and find cheap Innsbruck coach trips departing from around the UK. Innsbruck's setting and scenery are gorgeous. Twice chosen to host the Winter Olympics, Innsbruck is one of the "ski" capitals of Europe. In summer, the area is a hiker's paradise with twenty five holiday villages to use as destinations for outings. In addition to its natural assets, Innsbruck is blessed with notable cultural attractions.
Graz Coach Holidays

Search for coach tours to Graz and find cheap Graz coach trips departing from around the UK. The city of Graz is the provincial capital of Styria. The colours of this pleasant medieval town will immediately strike the visitor: Green parks, red roofs, and the blue River Mur. Dominated by the Schlossberg, which rises up over the town centre, Graz has a great deal to offer and is a good start-off point for day excursions to a number of different destinations. A 30-minute walk through the park and a climb up to the Schlossberg will reward you with fantastic views. Alternatively, take the little railway that runs every 15 minutes. At the summit, there is an open-air theatre, a small military museum and a 16th-century bell tower, which was once part of the now-demolished castle.
Austria Tourist Information
Foreign & Commonwealth Office Advice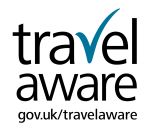 Stay safe overseas, know before you go
Whatever your reason for travelling abroad, you're sure to want a trouble free trip. Many of the things that often go wrong for travellers can be prevented or made less stressful by taking a few simple precautions. So it makes sense to spend a little time getting prepared before you travel, you could save yourself a lot of problems later on.
With this in mind, we are working with the Foreign and Commonwealth Office (FCO) to help British nationals stay safe abroad. The FCO website (www.gov.uk/knowbeforeyougo) offers straightforward travel advice, top tips and up to date country information to help you plan your holiday.
Tips include:
•
Make sure you have valid travel insurance, even if you're only planning a short trip.
•
Visit your GP at least 6 weeks before you travel to get any vaccinations you might need.
•
Read up on your destination, including local laws and customs.
•
Make photocopies of your passport, visas and insurance details and leave a copy with a relative or friend at home.
You can also find handy checklists to use before you set off and whilst you're away. Plus it's worth reading up on what the local British Consulate can do to help you if you run into problems abroad and what they can't do.
For all this and more information, visit the FCO website:
www.gov.uk/knowbeforeyougo
.