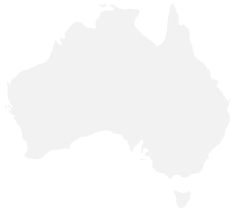 Australia Coach Holidays
If, you are looking for escorted holidays and guided tours to Australia from UK you have come to the right place. At Coachholidays.com we have a wide range of discounted worldwide escorted holidays and guided tours to the best destinations of Australia from leading escorted tour operators.
In land area, Australia is the sixth largest nation after Russia, Canada, China, the United States of America and Brazil. It has, however, a relatively small population.

Air travel and the great variety of Australia's attractions are combining to bring more international tourists to Australia every year. Overseas tourists are drawn by Australia's sunshine, sandy beaches, the vast outback, rainforests, the Great Barrier Reef, unique flora and fauna, the Gold Coast of Queensland, and the attractions of the cities, Australia's friendly, multicultural society, and the safe and welcoming environment. Tourism is one of Australia's largest and fastest-growing industries. In 2002, 4.8 million international tourists visited Australia, a quarter of them from Japan and another quarter from other countries of East Asia.
Sydney Coach Holidays

Sydney is Australia's largest and most cosmopolitan city and is the capital of New South Wales, the most heavily populated state of Australia.
Sydney is situated on one of the world's most beautiful and famous harbours. Sydney also boasts beautiful beaches, fantastic shops, restaurants, history and culture. Sydney's many highlights include the Harbour Bridge, the Opera House, Centre point Tower, The Rocks, the stunning harbour and the white sands of Bondi, Manly and beyond. Sydney is also home to beautiful National Parks, the Royal Botanic Gardens, many harbour front picnic locations and heritage areas.
Brisbane Coach Holidays

Brisban is the state capital of Queensland and its most populous city. It is also the third most populous city in Australia, behind southern rivals Sydney and Melbourne.
Travel to Brisbane, south east Queensland and your holiday will include attractions such as galleries, wildlife parks, museums, markets and adventures. Relax at beautiful beaches and explre the river, bay, parklands, forests and mountains. There are festivals and events galore too.
Melbourne Coach Holidays

The city is a major centre of commerce, education, tourism, the arts and cultural activities, and also industry. It is consistently ranked one of the most liveable cities in the world.The city is recognised as Australia's 'sporting and cultural capital and it is home to many of the nation's most significant cultural and sporting events and institutions. Melbourne boasts great events, a passion for food and wine and a fabulous arts scene. Known as a style-setter, Melbourne is home to a non-stop program of festivals, renowned dining, major art exhibitions and musical extravaganzas.
Perth Coach Holidays

With a population of 1,554,769, Perth ranks fourth amongst the nation's cities, with a growth rate consistently above the national average. Offset by the vast tranquil waters of the Swan River, the beautiful city of Perth is a tourist's delight. Modern and vibrant, it contrasts with its historic counterpart - the port city of Fremantle which is accessible within 30 minutes by car, train or ferry from Perth.
Tourists commonly refer to Perth as the 'friendly city' and famous notables have also renamed the city after their personal experiences. Astronaut John Glenn called Perth the 'City of Lights' after his historic fly-over in 1962 and victorious America's Cup skipper Dennis Connor referred to it as the 'most isolated city in the world'.
Ayers Rock Coach Holidays

Uluru, also referred to as Ayers Rock, is one of Australia's most recognisable natural icons. The world-renowned sandstone formation stands 348 m (1,142 ft) high (863 m/2,831 ft above sea level) with most of its bulk below the ground, and measures 9.4 km (5.8 mi) in circumference. Both Uluru and Kata Tjuta have great cultural significance for the Aṉangu Traditional landowners, who lead walking tours to inform visitors about the local flora and fauna, bush foods and the Aboriginal dreamtime stories of the area.
Uluru is notable for appearing to change colour as the different light strikes it at different times of the day and year, with sunset a particularly remarkable sight when it briefly glows red. Although rainfall is uncommon in this semiarid area, during wet periods the rock acquires a silvery-grey colour, with streaks of black algae forming on the areas that serve as channels for water flow.
Barrier Reef

The Great Barrier Reef is the largest coral reef in the world, roughly parallel to the coast of Queensland, Australia, for almost 2,000km. Australia has almost 1/5th of the world's reef area and most is located in the GBR.
Washed by the warm waters of the South-West Pacific Ocean the perfect environment is created for the world's largest system of coral reefs. The Great Barrier Reef is of such pristine condition that it was listed by the World Heritage Trust as a protected site and is therefore managed by the Great Barrier Reef Marine Authority to ensure that its beauty is maintained for many generations to come.
Foreign & Commonwealth Office Advice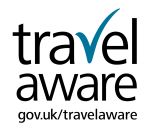 Stay safe overseas, know before you go
Whenever you choose to book a coach trip to Australia you are sure to have a great time and take some amazing memories away with you from your holiday. If you cannot find a suitable coach holiday to Australia on our website contact us and our experienced advisers will help find your perfect break.

We are working with the Foreign and Commonwealth Office (FCO) to help British nationals stay safe abroad. The FCO website (www.fco.gov.uk/travel) offers straightforward travel advice, top tips and up to date country information to help you plan your holiday.
Tips include:
•
Make sure you have valid travel insurance, even if you're only planning a short trip.
•
Visit your GP at least 6 weeks before you travel to get any vaccinations you might need.
•
Read up on your destination, including local laws and customs.
•
Make photocopies of your passport, visas and insurance details and leave a copy with a relative or friend at home.
You can also find handy checklists to use before you set off and whilst you're away. Plus it's worth reading up on what the local British Consulate can do to help you if you run into problems abroad – and what they can't do.

For all this and more information, visit the FCO website: www.fco.gov.uk/travel.
Escorted tours - our worldwide destinations
Visit our world wide destination pages and find more about escorted holidays we have. And don't forget that you can always book cheaper holidays with us, because we do exclusive up to 10% discounts on many holidays from leading escorted tour companies.