APT - Save 3%* on all APT Holidays
About APT
Opening up the world for you
APT is the APT Group's flagship company. Its holidays are designed for the premium end of the market and offer quality, first-class experiences. The company offer a great choice of touring styles including ocean and river cruising, coach travel, rail travel, 4WD adventures, air safaris and short breaks. The discerning travellers who choose APT do so for the unparalleled holiday experience, and for the security inherent in travelling with the region's leading tour operator.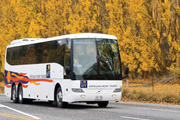 Customer Satisfaction
Underlying the success of APT, customer satisfaction is of vital importance. Each year, satisfaction levels exceed 98%. It's quite apparent why nearly half of APT's clients return to travel with the company they trust and no wonder that APT boast a global reputation for excellence, offering a truly memorable departure from the ordinary.
Investments
The investment in luxury European river ships, the recent acquisition of a majority interest in GW Travel (who hold an exclusive lease on Russia's Golden Eagle Trans-Siberian Express) and a continued investment in a vast network of wilderness accommodation in Australia's outback ably demonstrate APT's absolute commitment to global travel..
Terms and Conditions
*Terms and Conditions: 3% discount only applies to holidays over £150pp.
Call us on 020 8686 2378 to talk to our UK based Reservation Team